The two U.S. Capitol Police officers who were credited with saving countless lives when a gunman opened fire at a Congressional baseball practice in Virginia last June were honored Sunday with a prestigious "Officer of the Year" award.
Special Agents Crystal Griner and David Bailey received the award from the International Association of Chiefs of Police for putting their lives on the line after a gunman shot and critically injured Louisiana Representative Steve Scalise.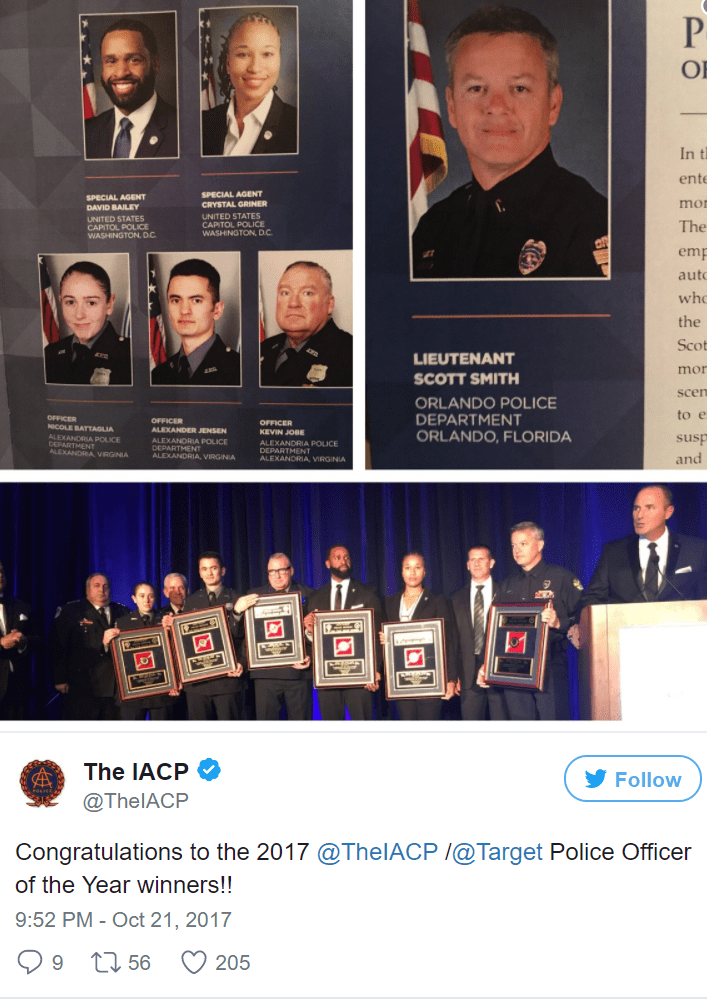 Fox News reported that Alexandria Police Department Officers Kevin Jobe, Nicole Battaglia and Alexander Jensen were also honored with the prestigious award.
"Special Agents Griner's and Bailey's selection as officer of the year along with the 3 officers from the Alexandria Police Department is a significant honor from the law enforcement community and is a testament to their heroism on June 14," said USCP Chief Matt Verderosa about the honor. "The Department, and I as their Chief, are tremendously proud of all of them and congratulate them."
Both Griner and Bailey – who served as part of Scalise's protective detail – were shot, but survived.
After the shooting, President Donald Trump awarded the two officers with the Public Safety Medal of Valor, and called their actions "heroic."
"Many lives would have been lost if not for the heroic actions of the two Capitol Police officers who took down the gunman despite sustaining gunshot wounds during a very, very brutal assault,"Trump said. "Our brave Capitol Police perform a challenging job with incredible skill, and their sacrifice makes democracy possible."