Photo Courtesy:  Port City Daily
The Revolutionary Black Panther Party pledged legal action Sunday against local officials for their response to a planned armed march at a news conference interrupted when law enforcement officers arrived to remove their weapons.
The news conference was taking place on the steps of the New Hanover (NC) County Courthouse when members of the New Hanover County Sheriff's Office and the Wilmington Police Department arrived. New Hanover County Sheriff's Office Lt. Donald Warnick told party leader Dr. Alli Muhammad they were not allowed to have their weapons on courthouse property.
Tensions heightened when some party members noticed officers with the Wilmington Police Department, dressed in tactical gear, aiming weapons toward the group.
"Can you tell them to lower their weapons," one of the party members asked Warnick. "They need to lower their weapons."
Warnick responded, "We're just being ready, sir."
Warnick continued to ask members to put their weapons on the courthouse steps, as well as remove any facial coverings. At the direction of Muhammad, party members voluntarily put their weapons down.
Members of the party were in violation of a local county ordinance prohibiting the display of firearms and possession of concealed handguns on courthouse property, as well as a state law that prohibits wearing masks at meetings or demonstrations, according to a New Hanover County Sheriff's Office news release.
Sheriff's deputies then picked up the weapons, two revolvers, five semi-automatic pistols and three shotguns, and began unloading them before taking them to be inventoried. All of the weapons were loaded and some had bullets in the chamber.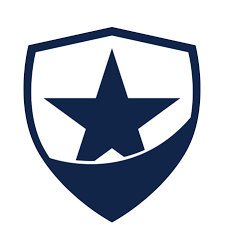 Latest posts by Law Officer
(see all)