The death of Kobe Bryant and his daughter Gianna has not only caught my attention, but also captured my heart in mourning for them. I am simply one of several million sports fans from Southern California who thought he "belonged to us," whether we met him or not.
As a result, I have been watching non-stop coverage for the past few days. We have since learned incredible stories of others who perished in the crash as well, and their names need to be acknowledged before I continue.
Those who entered the other side of eternity Sunday include:
Kobe Bryant, 41
Gianna Bryant, 13
Christina Mauser, 38
John Altobelli, 56
Keri Altobelli, 46
Alyssa Altobelli, 13
Sarah Chester, 45,
Payton Chester, 13
Ara Zobayan, 50
Stories
As I watched one anecdotal story after another, I was touched by Kobe Bryant, the man, not just the iconic five-time NBA champion and two-time Olympic gold medalist. This driven individual was devoted to his family, as well as several philanthropic and business ventures. As an athlete who was widely popular in Europe and Asia, the news of his demise reverberated around the globe.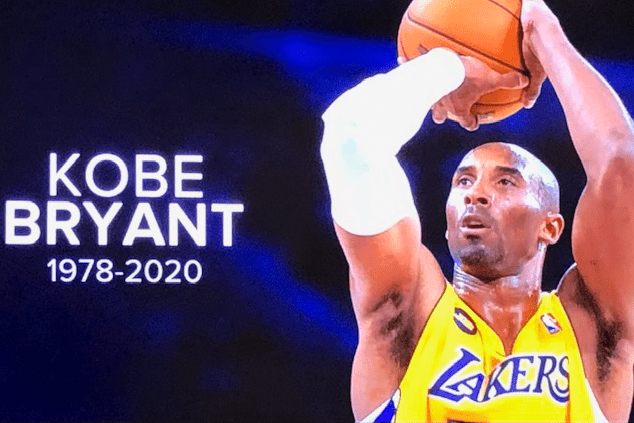 To demonstrate Kobe's diversity and drive, he also won an Oscar for Best Animated Short Film in 2018 as the executive producer of Dear Basketball.
Like all of us, Kobe had his shortcomings. Some were widely publicized, yet it is the evidence of redemption that motivates the words I desire to share.
First responders are special people
So what has prompted this piece in a law enforcement publication? There are several reasons, really. First, I couldn't help but think of the first responders who encountered the wreckage Sunday morning. It had to be a feeling of helplessness. As a retired law enforcement professional, and managing editor of Law Officer, I am always aware of the emotional toll the business takes on individuals. Therefore, if you are a first responder, I want you to know how special you are.
Second, my son and daughter-in-law have their own anecdotal story involving Kobe Bryant that I believe is worth sharing.
Background 
By way of background, I need to emphasize that I've been a fan of the Los Angeles Lakers since I was 10-years-old. My first memories were hard to top. It was the 1971-72 season. The Lakers' roster included future Hall of Famers, Jerry West, Elgin Baylor, Wilt Chamberlain, Gail Goodrich, with Pat Riley coming off the bench and Bill Sharman as coach. The "Goldenthroat" Hall of Famer, Chick Hearn, broadcast the play-by-play. All the team did that year was set a professional sports record of winning 33 consecutive games, which still stands today, and finish the season with a then-record 69 victories against 13 losses. Moreover, they took home the coveted NBA championship by defeating the New York Knicks in the finals. Yep, that was my introduction to the Los Angeles Lakers as a fan.
My favorite ballers owned the 80s with five NBA championships. This was also the decade I began my career in law enforcement.
Father and son experience 
When my children were young, I developed the practice of taking a vacation day from work to celebrate their birthdays, one-on-one. I thought this was reasonable since I missed so many of life's special moments due to a crazy work schedule. Can you relate?
During their respective birthdays, each of my three children picked the outing.
In the early 2000s, my youngest son, Jordan wanted to attend a Laker game. This was during their three-peat championship run (2000-2002), so tickets were difficult to get. But one of my partners from the Special Investigations Unit held season tickets, so he offered a game to us.
We watched the Lakers play the Minnesota Timberwolves, featuring a young Kevin Garnett. Our team, featuring Shaq (no last name required) and Kobe, was victorious as a father was passing along his love for basketball to his own 10-year-old son wearing a Kobe Bryant, #8 jersey.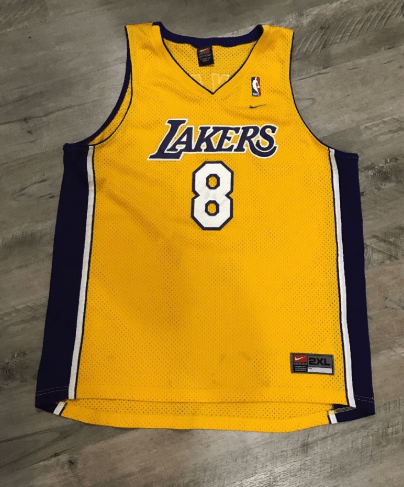 Anecdotes of humanity 
Fast forward to 2016. I am now retired, living in Texas. My son Jordan has a future bride working at a business in Newport Beach, Calif. On April 13, 2016 she sees a well-known NBA superstar pull up to an adjoining business for his pre-game treatment. All of the employees have been told to give this icon his space; don't make a fuss, etc.
So when Kobe Bryant gets out of his car, he sees some women looking out of a window in his direction. It is the last game of his storied career, so you wouldn't expect him to go out of his way to meet some onlookers; after all, it probably happens everywhere he goes.
Bryant got out of his car and walked toward the businesses. The next thing my daughter-in-law Erice knew, they were having a conversation. How did this happen? … Because Kobe was being super-nice!
Erice mentioned to Kobe that her brother, Chandler Hutchison, played basketball and would be jealous that she was able to meet him. Kobe gave some affirming words and went about with his pre-game therapy.
Later that night Kobe incredibly scored 60 points, which put the capstone on what is sure to be a Hall of Fame career. Talk about a "drop the mic" performance; that was it!
Going to the NBA 
Two years later Erice is now married to my son, Jordan when her brother, Chandler is having a fantastic senior season playing basketball at Boise State University. As a result, NBA scouts were projecting him to be a first round draft pick.
While selecting an agent, Chandler had the opportunity to meet Kobe right after the retired NBA icon won his Oscar.
Kobe was gracious and encouraging to Chandler as he prepared for his NBA career, which began the following season after being selected with the 22nd overall pick in the 2018 NBA draft by the Chicago Bulls.
Church
Jordan is now a children's minister at Mariner's Church in Irvine, Calif. Rob Pelinka, the Lakers general manager, and his family attend the church. One of Pelinka's children is in the ministry led by Jordan.
Shortly after the helicopter crash Sunday morning, the church became immediately aware of the tragedy. It seemed like everyone had a connection to the Chester's, Altobelli's or Bryant's. Consequently, the grief was overwhelming everyone as the news spread.
Several kids in the children's ministry had personal relationships with Gianna, Alyssa, and Payton. The anguish was real, and the sorrow spread from one person to another.
Purpose
In the sub-title to this article I quoted from what is commonly referred to as "The Love Chapter" in the Bible. "But now faith, hope, love, abide these three; but the greatest of these is love" (1 Corinthians 13:13). This passage of Scripture is frequently used during wedding ceremonies, which is fine, but it's not restricted to couples exchanging vows. It is a message to the entire church. Why do we so often forget to LOVE?
The purpose of this article is to affirm first responders—we need it, and encourage readers to love and connect with their families—we all need it.
Finally, I'd also ask anyone who believes in prayer to offer one on behalf of the Bryant, Altobelli, Mauser, Chester, and Zobayan families—they need it. Their surviving loved ones will have their names intertwined forever as a result of the scorched hillside in Calabasas.
– Jim McNeff