LISLE, Ill. – A retired Illinois State trooper was shot and killed in a cigar lounge near Chicago by a woman who also shot and wounded two additional troopers — one who is a retired trooper and another who was off-duty — before killing herself, according to news reports.
The deadly assault occurred Friday night at The Humidor Cigar Lounge in Lisle. The crimes were captured on surveillance video, according to law enforcement authorities.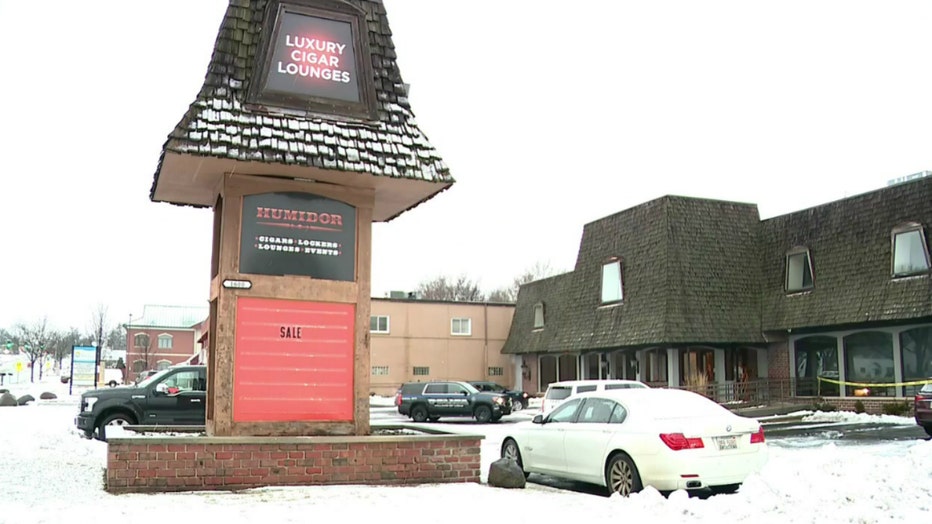 "Without apparent provocation, a female seated in a chair behind the victims stands up, draws a handgun and shoots the first male victim in the back of the head," Lisle police said. "According to the video, she then fires several rounds at two additional male victims, before fatally shooting herself in the head."
The woman was identified as Lisa McMullan, 51, of Chicago, Fox 32 reported.
Reports indicate that McMullan knew the victims. However, it wasn't immediately clear to what extent.
Multiple people were sitting in a media room watching a big-screen TV when the homicidal woman opened fire.
Gregory Rieves, 51, was identified as the retired trooper who was murdered. Lloyd Graham, 55, was the retired trooper who was wounded. Kaiton Bullock, 48, was identified as the off-duty trooper who was also wounded. The severity of the surviving troopers wounds were undisclosed. However, police said the wounded men are expected to recover.
McMullen was pronounced dead at the scene. Rieves was transported to a local hospital where he was pronounced dead.
Rieves had retired from the Illinois State Police on March 31, 2019.
"The Illinois State Police family have heavy hearts this morning. We are mourning the loss of a retired Trooper, and praying for a full recovery of both our active and retired officers. Please keep all our officers and families in your prayers in the dark and painful moment," ISP Director Brendan F. Kelly said.
The incident remains under investigation by Lisle police, the DuPage MERIT Major Crimes Task Force and the DuPage County coroner's and state's attorney's offices.
"At this point, we have no idea why this happened," acting Lisle police chief Ron Wilkes told the Chicago Tribune. "We're interviewing a lot of witnesses and hope to get to the bottom of this."
———
UPDATE: McMullan and Rieves attended Proviso East High School in Maywood in the 1980s.
The both were known to frequent the cigar lounge in Lisle. The exact nature of their relationship was not known beyond that.
McMullan lived for several years in Hyde Park. Her mother also lives there.
The motive behind the shooting remains a mystery. Family members told CBS 2 that they did not know her.