Hopefully you had a great Valentine's Day but for one Rhode Island woman a first date may be one that she will never forget.
After meeting Christopher Castillo on a dating app in 2016, the unnamed woman told police that Castillo picked up her up from her home and drove 30 minutes east toward North Attleboro, Massachusetts where he began drinking wine in the car as she drove.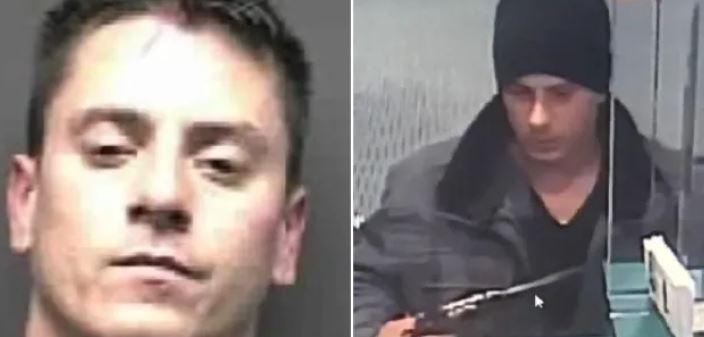 If that wasn't enough of a red flag that this could be a date from hell, he told her to stop in front of a bank and left her in the car while he went inside.
Maybe he needed cash to pay for that steak and seafood to come or was it something else?
A few minutes later according to CNN, he came running back to the car wearing sunglasses, a hat and carrying a gun and said  "F**king go."
This week Castillo plead guilty to armed robbery and three counts of assault and battery on a police officer — all committed on that fateful first date according to the Bristol County District Attorney's Office.
Castillo was sentenced to three years in state prison for the robbery, plus two years in the Bristol County House of Corrections for violently struggling against and spitting on police who tried to subdue him, according to the district attorney's office.
The woman wasn't charged — the "worst date ever" story was enough punishment.