This article is the fourth in a 10-part series detailing innovative data sets available via Nlets, The International Justice and Public Safety Network. Discussed here: Wildlife Violation Transaction.
About Wildlife Conservation
Wildlife conservation efforts are typically aimed at preventing the depletion of present populations and ensuring the continued existence of the habitats targeted species need to survive. Techniques involve establishing sanctuaries and controls on hunting, use of land, importation of exotic species, pollution and pesticide use.
The purpose of the Wildlife Violation Nlets transaction is to provide a standardized, secure and efficient method to exchange wildlife violator information with state, local and federal law enforcement and criminal justice agencies tasked with wildlife conservation missions.
The Nlets Wisconsin representative, Walt Neverman says, "Wisconsin has found the wildlife query to be useful in ways other than just checking prior violations. In a state such as ours that has a long tradition of hunting and fishing, it is common for an individual to have a license issued by the Wisconsin Department of Natural Resources (DNR), which is included in Wisconsin's WLR response. Users can commonly find a more current address for a subject in the DNR database through the WLQ query since hunting and fishing licenses are issued annually compared to every eight years to renew your driver's license."
The Nlets Transaction
This capability allows states with automated wildlife violator systems to automatically respond without manual intervention to requests from other states. States without automated systems should manually respond. An agency may request out-of-state wildlife violator information by submitting a "WLQ" query to the state(s) of record. "WLR" response(s) will be returned with the violator information or contact information.
The WLQ query requires the following information:
Valid, nine-character, sending ORI (Originating Routing Indicator);

Up to any combination of five, two-character destination ORI;

Purpose of request (PUR);

Name of the requestor;

Name of subject of inquiry;

Date of birth; and

Social Security number.
Use of this query is limited to the following three reasons; therefore, the appropriate purpose code must be included in the query:
C:

Criminal justice purpose is defined as detection, apprehension, detention, pretrial release, post-trial release, prosecution, adjudication or rehabilitation of accused persons or criminal offenders. This

code may be used only for these purposes.

J

: Inquiry is being made for the purpose of investigating the background of a criminal justice agency employee or agent (reserve, contractor, volunteer, etc.) or a prospective employee or agent.

F

: Used for screening applications for firearms and related permits. This includes firearms dealers, firearms purchases, carriers of concealed weapons, explosive dealers and users, and lethal weapons dealers

and users, but only when a federal, state or local law/ordinance exists making the criminal justice agency responsible for the issuance of the licenses/permits.
The WLR response may include any or all of the following data elements:
Name;

Date of birth;

Physical description;

Social Security number;

State identification number;

No record; and

Does not support name only inquiries.
Nlets supports this transaction in legacy text and XML. Participating states include Alaska and Wisconsin.
Resources
Requests from local agencies interested in using the Wildlife Violation message key must be reviewed by the Nlets state representative. Please direct all requests and questions to [email protected]
Chelsea S. Keefer is a document specialist with Nlets, based in Phoenix.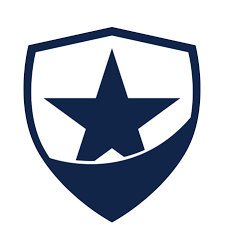 Latest posts by Law Officer
(see all)