Share and speak up for justice, law & order...
CHRISTIANSBURG, Va. — In a fatal case of "bait and switch" or "false advertising," a Virginia Tech football player told police he punched a sexual partner five times in the face and stomped on him after discovering the person he thought was a woman was actually a man, according to arguments presented Wednesday in a Montgomery County courtroom.
Ismemen David Etute was arrested and charged with second-degree murder June 2, in the death of Jerry Paul Smith, a Blacksburg restaurant worker, The Roanoke Times reported.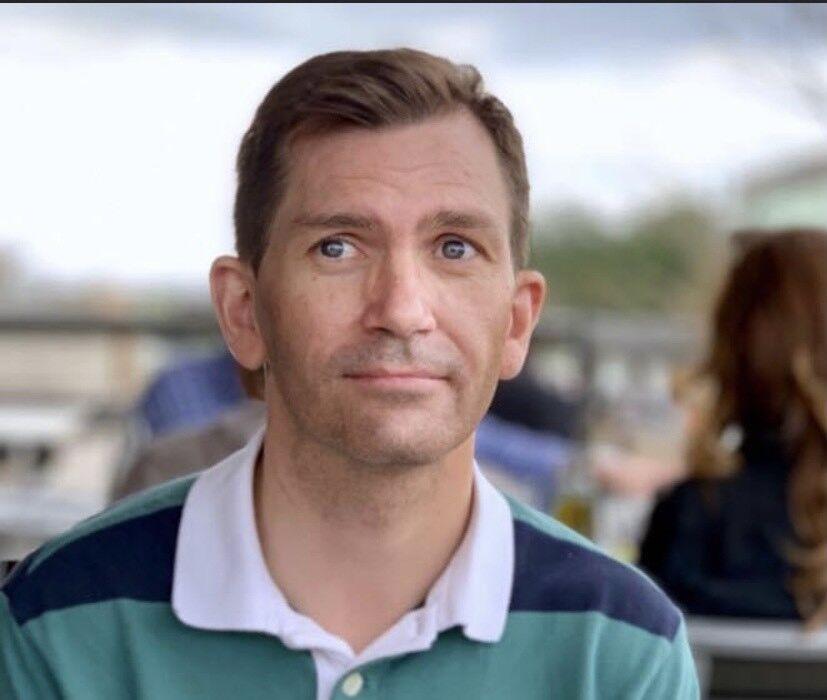 Jerry Paul Smith (Courtesy of Smith family via The Roanoke Times)
According to Etute's statements to police and disclosed in court Wednesday during a bond hearing, the football player visited the victim's apartment April 10 for oral sex after he was matched up with someone named "Angie" on Tinder. Etute returned to the apartment May 31 to engage in sexual activity and discovered the person he was matched up with was a man, according to summaries of the evidence made by both the prosecutor and defense attorney.
After discovering the "misrepresentation," Etute told the police he punched the victim several times in the face, knocking him to the ground. While the victim was floored, Etute "stomped" on the man.
Etute heard "bubbling and gurgling" as he left the apartment, but didn't call the police, according to The Roanoke Times
The autopsy revealed all the bones in Smith's face were broken, his teeth were missing and he had multiple cranial fractures. The medical examiner's office had previously revealed that Smith had died from blunt force trauma to the head.
Police discovered Smith's body in the apartment in the 100 block of Blacksburg's North Main Street on June 1. It was unclear how law enforcement became aware of the crime, although prior reports say Smith was killed on Memorial Day.
During an emotional bond hearing, Etute's attorney, Jimmy Turk, told the court, "I'm not saying what happened was acceptable, but this was more than someone just showing up to an apartment and punching someone."
"I've tried more than 100 murder cases in my lifetime, and normally I don't even ask for bail," Turk told the judge with his voice quivering, according to the Times. "If there's ever been a time for someone to be considered for bail, this is it."
Etute was released on a $75,000 secured bond under house arrest and electronic monitoring, according to a release put out by Commonwealth's Attorney Mary Pettitt. The order restricts Etute from returning to Montgomery County except to consult with his attorney or to attend court proceedings.
After the hearing concluded, Turk spoke with reporters outside the courtroom.
"Nobody deserves to die, but I don't mind saying, don't pretend you are something that you are not," he said. "Don't target or lure anyone under that perception. That's just wrong."
Since the arrest, Etute has been suspended from Virginia Tech University and its football program.
Share and speak up for justice, law & order...