YORK COUNTY, Va. — Virginia State Police handled a chaotic 63 car pileup. As a result, both sides of Interstate 64 were shut down Sunday morning after the vehicular mess spread across all lanes of traffic.
The massive chain of collisions occurred sometime after 7:50 a.m. near the Camp Peary Exit, 13 NEWSNOW reported.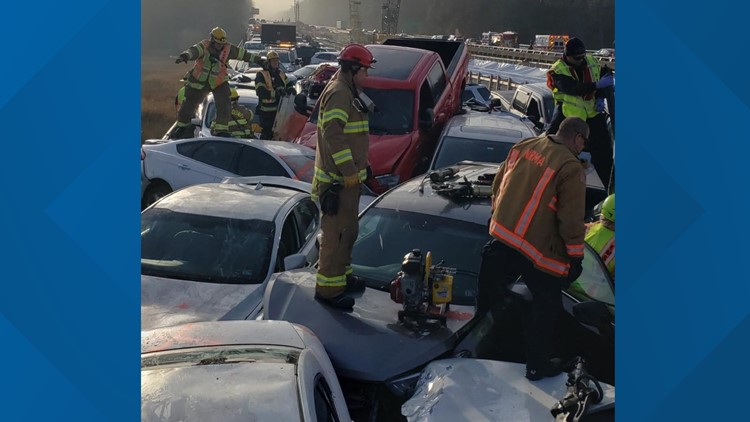 Virginia State Police spokeswoman Sgt. Michelle Anaya said a total of 35 people were taken to the hospital. Two of the people who were hurt had critical, life-threatening injuries.
Riverside Regional Medical Center is treating 24 patients, spokesman Peter Glagola said.
One patient has serious injuries, five moderate injuries, and 18 minor injuries.
---
---
State police said fog and ice on the Queens Creek bridge were factors in the crash.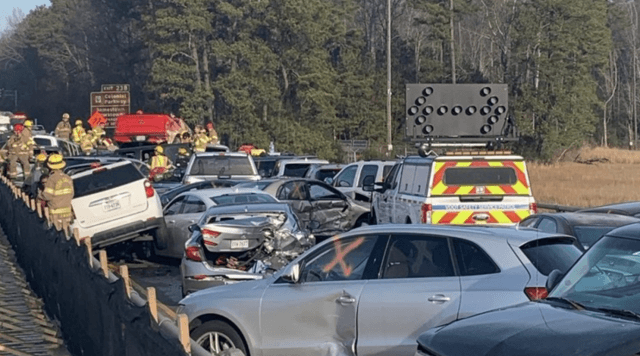 VSP troopers are on scene and the York-Poquoson Sheriff's Office is also assisting and directing traffic.
---
TRENDING POLICE STORIES IN THE NEWS:
---
VDOT said police and deputies were detouring traffic off the interstate to Route 199/Humelsine Parkway (Exit 242).