Fugitive Michael Dale Vance Jr. was the guy Oklahoma Highway Patrol Trooper Brian Costanza had been trained to immobilize.On a dark, dust-filled rural county road on Oct. 30 in Custer County, Costanza played a vital role in ending Vance's bloody crime spree.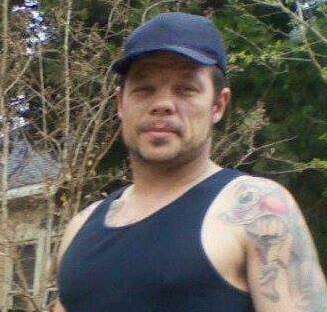 Vance was wanted in connection with the slaying of two of his relatives and the wounding of two Wellston Police officers.
The 38-year-old fugitive had been on the run for a week before he was spotted.
"I was happy to be there," said Costanza, 39, a nearly 15-year-veteran of the Oklahoma Highway Patrol and Okmulgee County resident. "I was behind this guy, and I knew I had the ability to stop him. This is the guy you train for."
Costanza and the other Oklahoma Highway Patrol Troopers told their story to area media this week including the Tulsa World.
He said that he arrived about 9:30 that night at the command center in western Oklahoma. Shortly after, troopers were notified that Dewey County Sheriff Clay Sander had been shot and wounded. The suspect was driving a stolen truck dragging a chain.
Costanza caught up with the stolen vehicle but was not aware that shots were fired as Vance blew through a roadblock.
Costanza continued the pursuit, guided by a law enforcement helicopter that was about out of fuel.
Going On The Offensive
Once he was able to confirm that Vance was the person in the vehicle he was pursuing, Costanza went on the offensive, knowing he could use force, including deadly force, to bring it to an end.
Costanza grabbed an M4 rifle from the backseat and firing it at Vance through the patrol vehicle's windshield as he was driving.
"I wanted to put him on the defensive," Costanza said. "I wanted us to be on the offensive."
Vance returned fire from an AK-47 assault rifle.
Costanza said there were no houses around and no cars on the road. His goal was to stop Vance before the second roadblock.
The two exchanged several rounds of gunfire during the pursuit.
He said he was aware that it might have been the last opportunity for law enforcement to stop Vance.
After the initial shots he fired at Vance from inside of his vehicle, Costanza couldn't hear the police radio traffic due to the impact the sound had on his hearing.
Video from the helicopter shows Vance slow down, exit his vehicle and let it roll back toward Costanza as Vance used it as a shield. The shots continued.
Finally, Vance went down.
Law enforcement continued firing.
"Down doesn't mean out," Costanza said, adding that he definitely was not going to take a chance.
Humble hero
Costanza said he was not afraid of dying but more afraid of not performing, resulting in one of his trooper brothers getting hurt and knowing he had not done everything in his power to end it.
"What better way to go out than protecting your brothers," Costanza said.
You can read the complete story at the Tulsa World