It's that time of year again … summer's over. We've already had a blizzard out west. We're expecting a frost this week. It's time to prepare your kit for winter.
Here in Chicago, when working in uniform on patrol, you may not get the same car every day. If you do it is usually used by two other watches. You really can't leave anything behind at the end of your tour or it'll be gone when you return. That means you need to carry all your supplies with you.
As a recruit, you may carry a large duffle or brief case with all your supplies. After a while with experience you'll whittle away at that and move down to something more manageable. Then again you may not. I knew two officers who carried inflatable life rafts because their beat bordered either the lake or the river.
As a police officer I usually carried one of those Saunders aluminum clipboards that allowed me to put reports inside. I also had my ticket books in a leather book I held together with a Velcro strap. It worked for me and as I got promoted, I carried less and less. However, once the weather got cold, I had to carry more and more.
Besides the winter gear like a jacket and boots I found several items that made the cold more comfortable.
I am naturally well insulated, so I didn't go with long underwear often. I did find knee length underwear that worked great. Today there are so many great new lightweight long underwear choices not just the cotton waffle weave stuff of my youth.
Before the woolly-pulley type sweater was authorized, I found they were great, and our inspectors liked the look and always gave me pass for wearing one. Now, they are commonly used without a jacket all year long.
We were in and out of the car all night long. Half the night we were searching cars and people. You needed a good pair of thin leather gloves so you could feel something but still have some protection from the cold. I had a pair of very thin deerskin gloves that were skin-tight so I could wear them most of the night. However, on cold nights if you were outside for any length of time, they were worthless. Handle traffic at a fire or traffic accident you would end up with frostbite. I picked up a pair of military winter gloves at an Army – Navy surplus store in the district. They were heavy leather with OD green wool liners. I think I still have them in the garage. I kept them cinched up with my ticket books, so they were always handy.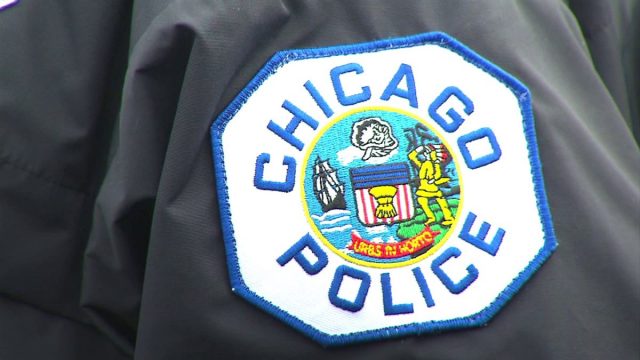 Many guys wore simple scarves. I like them but they always seemed to be in the way so instead I found a neck gaiter. It is a tube made of similar material to the scarf. Big enough to fit over my head and warm my neck. I first found them for skiing. If it got bitterly cold, I could pull it up to cover my mouth nose and ears. Pull it down and it rode around my neck and out of the way.
We were limited to wool pants or what were called cheaters. They were an 80/20 blend of wool and polyester. They were less expensive than the wool and you could toss them in the washer at home. Each fall about this time I would buy a couple pair. They were always the thickest during the winter and with the washings they thinned down to a more tropical weight for the summer months.
Here in Chicago we wore a leather jacket that was famous. Legend has it that on at least two occasions the heavy leather jacket stopped an attacker's bullet saving the officer. They were heavy and bulky and expensive but damn once it was broken in it was the most badass look around. Coppers loved their leathers. Many were passed on to relatives when they retired and since they were already broken in it was instant badassery.
Proper footwear was important. Today your choices are great with so many styles and materials available. We had little to go with other than combat boots. I wore the same boots for about eight years before I found black Timberlands.
I also found a great, insulated mug. They sold them at a local convenience store and most of our watch bought them. They lasted. No dents, chips or cracks. And you could run them through the dishwasher. I doubt anyone did that, but you could. I still have one.
So, tell us what you do to help cope with winter at work. Is there something you need like new gloves or socks? Now is a good time to think about it and leave this article somewhere that special someone will see it and maybe get it for you at Christmas.
Let us know what you do. As always, your responses are great.
Stay safe everyone, run low and zigzag.
– Robert Weisskopf (retired Lt. CPD)
Author's note: You can find more articles from me as well as my books on my website www.bobweisskopf.com.