Picture this scenario. You're the chief of police in a city that's exceptionally hostile towards law enforcement.
A vocal contingent of police critics regularly call for your department's abolishment. You're barraged with unfair criticism, are hounded in public, and even receive death threats. Ninety percent of the common council resent what you stand for or won't publicly support you for fear of political fallout. Your relationship with a mayor who believes in police reform is strained.
Between lenient judges and a district attorney's office that can't always be counted on to prosecute, your cops (who are already working overtime to fill the gaps caused by a staffing shortage) are exhausted – and calls to city government for more funding for hiring fall on deaf ears.
Plus, with the exception of a few citizen supporters and a couple of local news outlets, nobody has your back. At least not publicly or when it counts. The local police union's response is often, at best, tepid.
Now I have a question: Given the environment I just described, a police officer under your watch has been involved in a high-profile incident. It's generated even more hostility towards you and your department, and your critics are, in part, calling for policy changes that could potentially put your officers in unnecessary danger. What would you do?
a) Grovel, apologize for the officer (without the benefit of due process), your department and profession, and promise to do better next time
b) Actually submit to their changes or a version of it
c) Or be like Chief Mike Koval (now retired), who replies publicly and unequivocally: "I won't submit to those changes because they would puts my cops in unnecessary harm's way."
In other words, despite being overpowered by an array of negative voices and political pressure, this former chief opted to stand with his conscience. Not once, but all the time.
Chief Koval was what people in law enforcement refer to as a cop's cop. He was alwaysavailable for his officers, personally drove them to the hospital when they were injured, called them (we're talking about 457 officers!) every year on their birthdays and for special occasions. On his weekends off, one officer told me he would attend special officer field trainings "just to check on us."
He was fiercely protective of his cops, like a father might be. As one parent of a rank-and-file police officer told me, "The Chief stands at the front, taking all the hatred they (the cop critics) have for all police."
Read Chief Koval's (retired) insights about the future of policing:

Veteran Police Officers Explain Why Policing is Broken

Policing is Broken. Can it Be Fixed?
This doesn't mean his officers got passes for bad behavior. As the chief once told me "My cops mean everything to me and they know I'd do anything for them. But they also know I'd hold them accountable." Cops who didn't measure up to the department's standards were let go.
He skillfully balanced his love for his officers with his commitment to public safety and the rule of law. Though fair-minded, he formed (effective!) special task forces when needed to rid the streets of repeat offenders; never, ever made excuses for criminal behavior; and publicly -and severely- criticized heinous acts.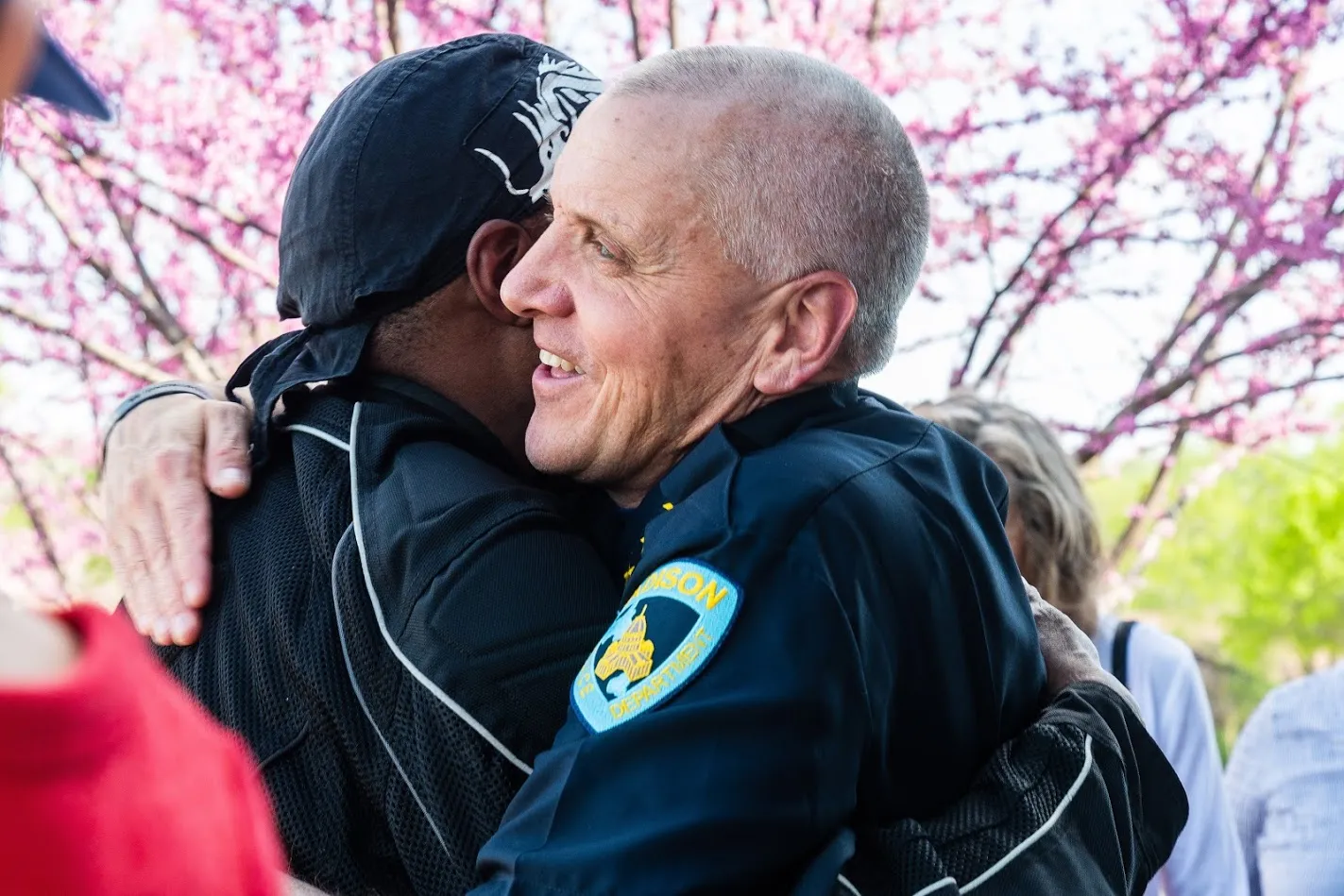 He personally visited victims of heinous crimes at their homes, gave them his personal cell phone number, and followed up with them or their families – even years after a case was still cold.
This past Friday, a local radio newscast interviewed the Chief about a recent armed robbery in a neighboring suburb. To hear what a real police leader sounds like, as well as his thoughts on how to reduce crime, I highly recommend listening to the taped podcast (his part begins at about the 1:15 part).
Why am I telling you about a retired police chief?
Because the law enforcement profession is starved for strong police leadership, and the Chief is one of the few people I've seen in action that resembles anything close to a leader – in policing and elsewhere.
We're not asking police chiefs to be replicas of Chief Koval (I'm not sure anyone can be) but they do have an obligation to their cops and their public. Buckling under the first sign of political pressure is an abdication of that obligation.
No doubt, being a police chief is not for the weak-hearted or -minded. Plus given the toxic and political landscape cops have to work in, it's become more difficult to hire resilient, strongly-principled people.
When, however, police chiefs place their own career ambitions before public safety, officer well-being, and the rule of law; or when they snub their noses at due process for fear of offending the political elite; they are weakening their departments – and by extension, putting the rest of us at increased risk.
Rank-and-file officers deserve better. As do we all.
---
Chief Koval isn't looking for a new career, fame, or glory but he's still dedicated to law enforcement. If you'd like to interview the Chief or have him speak at your event, I'm sure I could persuade him (no, he most certainly did not ask me to do this). You won't be disappointed! You can reach me at [email protected].