SAN FRANCISCO – It's official. The streets of San Francisco are now a public toilet as quality of life offenses will be ignored—as if they weren't already! This is not compassion for the homeless. It's condemning people to the consequences of squalor.
New Sheriff (Prosecutor) in Town
San Francisco's newly elected district attorney has promised not to prosecute public urination and other quality-of-life crimes that have plagued the lucrative Bay Area amid a crippling homelessness crisis affecting urban communities across California.
In response to an American Civil Liberties Union questionnaire reported by The San Francisco Chronicle last month, Chesa Boudin said such crimes should not be prosecuted.
"We will not prosecute cases involving quality-of-life crimes," he said. "Crimes such as public camping, offering or soliciting sex, public urination, blocking a sidewalk, etc., should not and will not be prosecuted. Many of these crimes are still being prosecuted; we have a long way to go to decriminalize poverty and homelessness."
The Fox Is Guarding the Henhouse
Boudin, a progressive attorney and former public defender, defeated the city's top prosecutor last week after promising sweeping criminal justice reforms. He was one of several progressive candidates elected to district attorney offices across the country in recent years—a strategy routinely funded by uber-liberal billionaire, George Soros.
Ignoring quality of life crime begets more of the same. The California welfare system is a public trough, now the streets of San Francisco will officially become a public toilet, brothel, "shooting gallery" for drugs, and campsite since a man groomed in the public defenders office will make policy decisions for their prosecutors. (It seems like the fox is guarding the henhouse. Watch out SFPD!)
'Snapcrap App'
Some might wonder how it can get worse, since "Snapcrap app" has well documented the human waste that has smeared the streets and sidewalks in this magnificent geographical setting. It is for these reasons and others that retired cops are fleeing the state in tremendous numbers.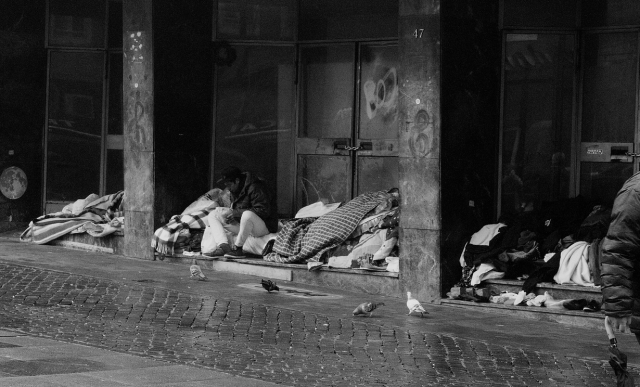 Goodbye
I am a Southern Californian, but relocated to Texas upon retirement from law enforcement. I have family members who live in the Bay Area, so we'd frequently visit San Francisco. However, a few years ago I said I'd had enough after the overly aggressive panhandlers spoiled a sightseeing day at Fisherman's Wharf. Yet the coup de grace for me was entering a public restroom near the BART station and witnessing a vagrant—high on heroin—taking a crap in the sink—when public stalls were available.
"I'm done with this city," I declared when I returned to my waiting family.
To imagine that public officials are not bothered by this behavior sends a huge message—at least to me. STAY AWAY, we don't need your patronage! So, I will. Goodbye, San Francisco! Unless God calls me to return for ministry, I will stay away.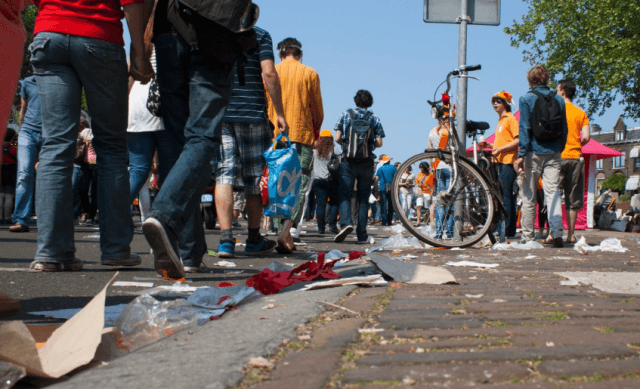 Boudin's Dubious Background
Boudin is the son of parents who were members of the radical left-wing Weather Underground. He grew up with his parents incarcerated for their roles in an armed robbery that left three men dead, Fox News reported.
"There can be no justice when we utilize prison and jail as the solution to all of our problems," he said Saturday after Interim DA Suzy Loftus conceded the race. "We must think differently."
Allies
Moreover, to illustrate the kind of allies Boudin has we need to look no further than his victory party. San Francisco Board of Supervisor Sandra Lee Fewer stepped to the microphone at his election night party and unleashed a tirade against the city's nearly 2,000-member police union: "F*** the POA! F*** the POA! F*** the POA!"
The profane chant last week about the city's Police Officers Association spread on social media as witnesses documented the outburst in which Fewer raised her middle fingers while flanked by some of the city's notable progressive leaders.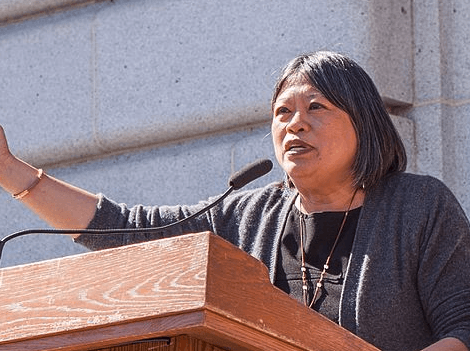 Making the City a Public Toilet Will Multiply the Problem
San Francisco has grappled with quality-of-life issues as the area's homeless population has surged. Residents have complained of homeless encampments blocking sidewalks and contributing to crime, public urination and feces on the street. Giving the green light to these issues will not solve a problem. It will simply encourage more of the same. We should not allows adults to do in public what we'd prohibit children from doing in our homes.
Last year the city assigned six workers to a "Poop Patrol" detail to rid the streets of human waste. San Francisco received 27,000 requests to pick up excrement last year.
Twenty-five restrooms were added—at a cost of $200,000 each—to help alleviate the problem. Admittedly, this will probably help some while further enabling the problem. However, most of the homeless living on the streets will continue to whip it out and let it flow wherever they are.
Planning a Trip?
So the next time you're visiting the Embarcadero, Alcatraz, or Pier 39 at Fisherman's Wharf—all iconic tourist attractions—you need to know that you're walking through streets that have officially become a urinal, brothel, "shooting gallery" (drug use) and campsite, compliments of the new district attorney. (Perhaps we should call him the district-defense attorney?)
WARNING TO TOURISTS: Just because these offenses have been decriminalized in San Francisco, don't you dare think you can use a plastic straw when drinking a beverage. This act became illegal in July of this year. Nevertheless, if you'd like a needle to "shoot" heroin, they will provide one for you.
I wonder what would happen if a homeless person used a cut, two-inch plastic straw to snort meth or cocaine? What a dilemma that would be for the newly minted prosecutor … urrrr, district-defense attorney.
Compassion
Policies being implemented in San Francisco are not compassionate. Actually, they are cruel since the end results simply enable more homelessness, drug use, and create a public health crisis affecting everyone.
Embracing quality of life issues will benefit citizens as well as offenders. Regardless of your perspective, no one wants these problems on their doorstep. Yet that's exactly what public policy in San Francisco is endorsing, thus abdicating their responsibility. If they really had compassion for the homeless, they'd encourage and implement programs that would help the downtrodden get clean, sober, and employable. That is compassion, not promoting a lack of self-control, which has people looking up from the bottom of a toilet bowl.
– Jim McNeff
(Feature image: Flickr)