ESCAMBIA COUNTY, Fla. – The Escambia County Sheriff's Office in Florida released video footage on Monday of a deputy-involved shooting that left a suspect with a long criminal history dead and his hostage injured, but freed over the weekend.
The dramatic shooting unfolded Sunday evening when bondsmen were searching for Ronnie Clark regarding an arrest warrant after he failed to make a court appearance on narcotic charges, Escambia County Sheriff Chip Simmons told reporters during a press conference, Fox News reported.
Clark, 53, had a long criminal history. During the course of his adult life he racked up 58 felony convictions, which led to three separate incarcerations, authorities said.
At about 5 p.m. deputies arrived to serve the arrest warrant on Clark. They located him inside a tent with a female adult who was being held against her will, according to the sheriff's office.
Moreover, Clark emailed and texted other people saying he was "going to shoot it out with deputies," Simmons said.
WATCH BRIEFING
As a result, deputies engaged Clark in a five-hour standoff as ECSO tried negotiating with him to release the woman and surrender. A sheriff's drone hovering above the scene showed Clark holding a knife to the woman's throat, Simmons said.
"This tough guy has got her as a human shield," the sheriff noted.
As Clark forced the victim into a vehicle and tried to make an escape, a SWAT deputy approached from the passenger side and fired a single shot, killing the hostage-taker.
Simmons said the round fired at Clark may have also injured the hostage. She is recovering in a hospital, he said, according to Fox.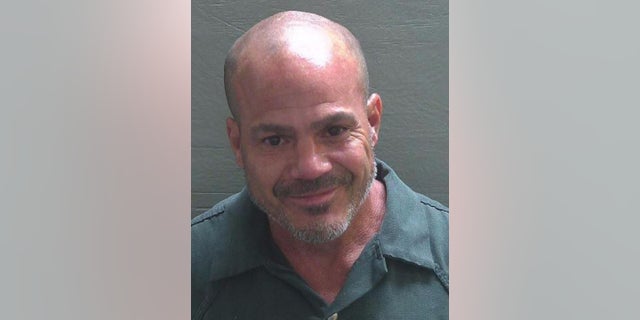 "In situations like this, we care about human life. We care more about the hostage than the hostage-taker," Simmons said. "The deputy had an opportunity to try to end this, because we cannot let this vehicle go. Our criminal escalated these events, and it cost him his life."
The deputy-involved shooting is being investigated by the Florida Department of Law Enforcement.