At least 10  people are dead, including a Royal Canadian Mounted Police officer, in a shooting rampage in rural Nova Scotia on Sunday.
The suspect was reportedly wearing a police uniform and driving a RCMP Police Car.
He was not employed by the Royal Canadian Mounted Police but "may be wearing a RCMP uniform", police said.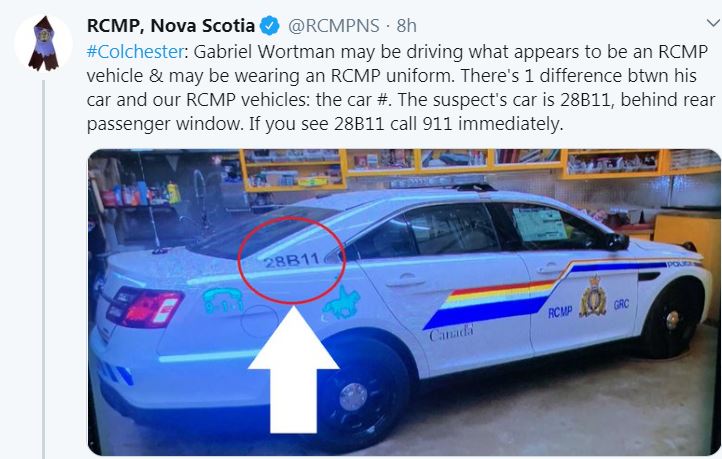 The RCMP identified the officer as Constable Heidi Stevenson, a 23-year veteran of the force and a mother of two.
The suspect is identified as Gabriel Wortman, 51.
The 12-hour rampage ended in a car chase and the attacker is also dead.
Residents in the rural town of Portapique had been advised to lock themselves indoors after the attack began on Saturday.
"Our hearts are heavy with grief and sadness today as we have lost one of our own," Brian Sauvé, president of the National Police Federation, said in a statement. "A second dedicated Member was injured in the line of duty today."
The gunman shot people in several locations across Nova Scotia and the final death toll may increase according to police sources.
In a country with extreme gun restrictions, Canadian Prime Minister Justin Trudeau described it as "a terrible situation."
Nova Scotia Premier Stephen McNeil said that "this is one of the most senseless acts of violence in our province's history."