Photo Courtesy: @BoKnowsNews/Twitter
---
Police have moved in and dispersed the crowd at a demonstration in downtown Charlottesville, Virginia this afternoon. White supremacists planned to protest the city's decision to remove a statue of Confederate General Robert E. Lee from the city's Emancipation Park and violence erupted with counter protesters.
Virginia Governor Terry McAuliffe declared a state of emergency in the city to aid in the local response while blaming "mostly out-of-state protesters" for the violence and clashes.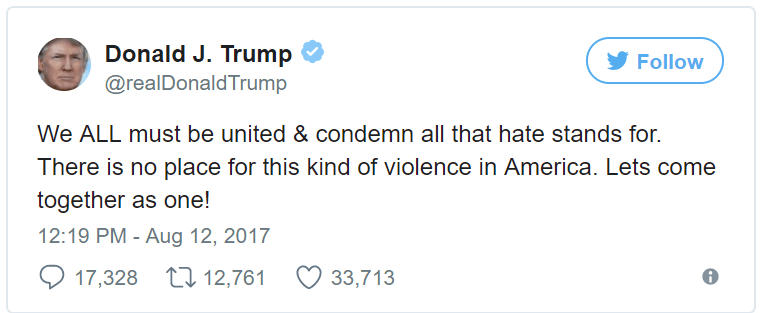 "I am disgusted by the hatred, bigotry and violence these protesters have brought to our state over the past 24 hours," McAuliffe said in a statement. He said state troopers and the Virginia National Guard were providing support to local authorities.
In a tweet, President Trump said Americans must "condemn all that hate stands for," saying "there is no place for violence in America."