A local 'superhero' known in the past for serving justice and helping the police combat crime in downtown Seattle is now in trouble with the law.
According to KOMO, Benjamin Fodor, known by his superhero name "Phoenix Jones," faces multiple drug charges after he allegedly sold Ecstasy or Molly to an undercover officer in a Seattle Starbucks. In another charge, he showed up to a Seattle hotel with the intent to sell cocaine to a group of women.
Fodor or "Phoenix" typically wore a costume underneath his street clothes just in case he encountered crime around him. He carried a "net gun" and at times had the help of a sidekick.
Jones has been popular in entertainment circles and is a professional mixed martial artist signed to the World Series of Fighting.
Jones began his Superhero persona after his car was broken into and his son was injured by broken glass. He felt the police observed the break in but did not pursue the suspect.
Jones began wearing just a ski mask but quickly began wearing a full costume.
In July 2011, the Seattle Police Department observed ten citizens patrolling the city in costumes and with names such as Thorn, Green reaper, The Mantis, Gemini, Catastrophe, Thunder 88 and Buster Doe, the agency certainly wasn't a fan of the vigilantes.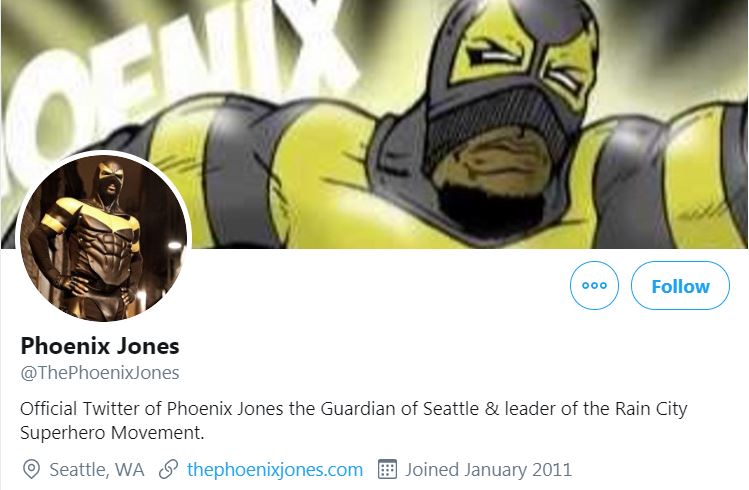 In recent years, Jones has been inactive and did not surface until the drug charges emerged.