SANTA FE, N.M. – The Santa Fe County Sheriff's Office and the New Mexico State Police responded Tuesday morning to a "fatal plane crash" in the city of Santa Fe. The small aircraft departed Santa Fe Municipal Airport around 9 a.m. The aircraft quickly experienced a left engine failure after takeoff and the plane went down and crashed into a home.
New Mexico State Police said the pilot was the only person on board and died in the crash. Investigators don't believe anyone was inside the residence at the time the plane went down and erupted into a fireball, KOAT reported. 
The Federal Aviation Administration said the plane was a Cessna 310 and was headed to Santa Monica, California.
New Mexico State Police Officer Wilson Silver was quoted by the Santa Fe New Mexican as saying the plane crashed about 30 to 60 seconds after the pilot had indicated mechanical issues, according to Fox News.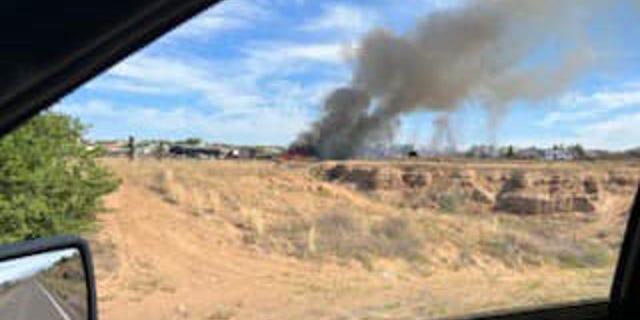 "NMSP is investigating a fatal plane crash near the West Frontage RD and La Luna RD in Santa Fe," New Mexico State Police said in a statement.
Images released by authorities show a fire that erupted at the crash site.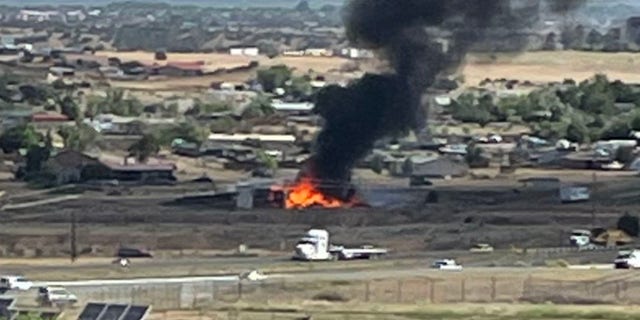 The sheriff's office said, "Traffic closed from El Sol Court to Los Pinos on West Frontage." The investigation is underway and no further details were immediately.
Presumably, investigators with the National Transportation Safety Board (NTSB) are on the way to the crash site.