Prentiss, Mississippi – Four law enforcement officers are being accused of racism after they posed with a bank robbery suspect in Mississippi following a massive manhunt. Multiple agencies including the FBI and ATF converged on the small town after Eric Boykin allegedly robbed the Hancock Bank on Tuesday. A day after his capture, WLBT ran a story with the submitted photo.
The photo of of a smiling Boykin along with four officers and three police dogs immediately set twitter on fire, sparking backlash as critics slammed the officers for turning the serious ordeal into a photo-op that resembled hunters posing with an animal trophy.

It is unknown what agency is represented in the photo and WLBT made the subsequent comments after the photo drew wide scale attention.
"WLBT has asked multiple agencies for the identity of the officers pictured and whether a department's normal procedure is to take pictures like this at the end of a search operation. At this point, the routine procedure and identities of the officers are unknown. We'll continue asking those questions and make updates available."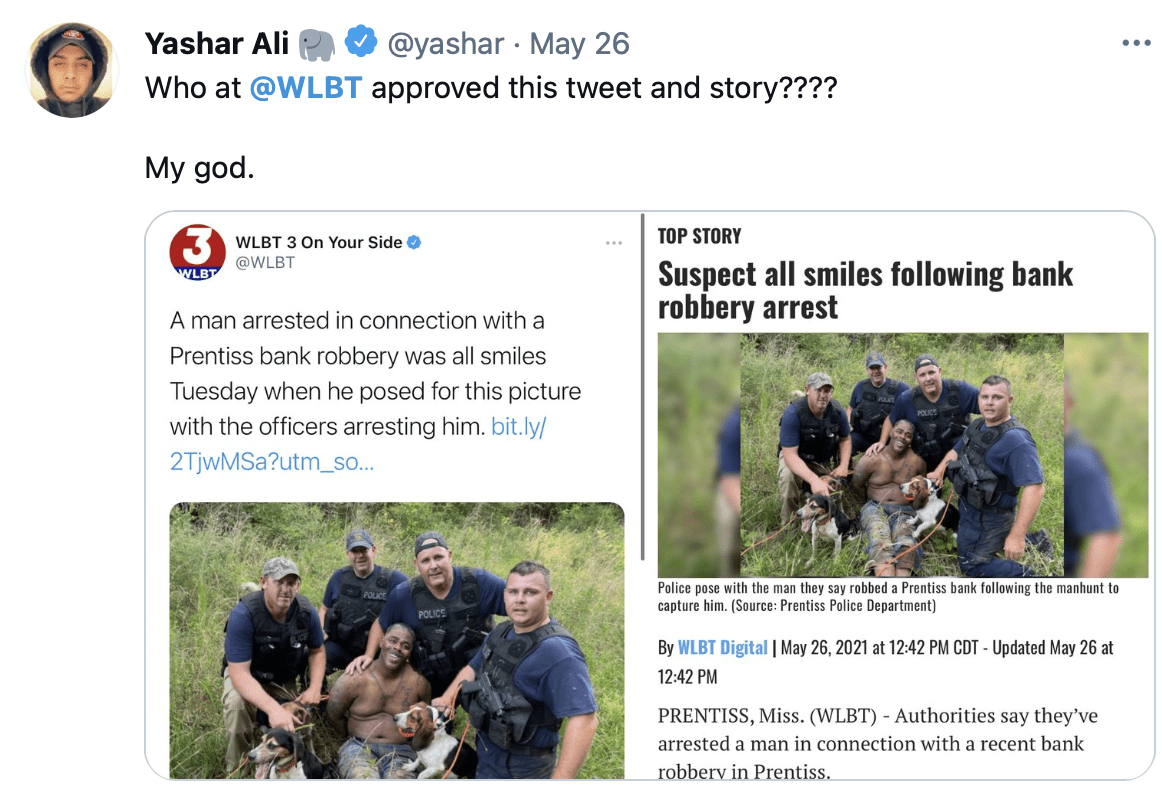 'Omg. The cops look like they are posing with a lion or deer they shot. This is f***ked up,' a Twitter user said.

'And who would be considered the "animal" in this "big game" hunt? And is there are a history of dehumanizing and likening black people to animals? if that is the mindset of these officers – taking a picture of their "trophy," then it is most certainly about race,' a Twitter user said in a long list of response to Rice's tweet.
Not everyone say race in the photo. One twitter user applauded the sense of humor saying "Don't see what the issue is honestly. Guy robbed a bank, got caught. Sees to have a good sense of humor about it."