The Huntingdon County District attorney confirms that a Pennsylvania State Trooper was shot.
Trooper Landon Weaver was shot and killed when he and another trooper responded to a domestic disturbance at a rural home.
It happened Friday evening in the area of Seven Points Roads to Bakers Hollow Road.  That area is shut down. Police officers are on the ground and a helicopter is in the air searching for a suspect.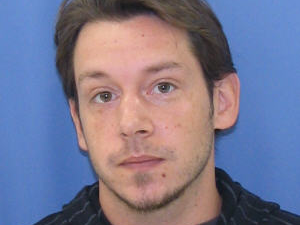 Trooper Weaver was 25 years old and had 1 year of service with the agency.  He is survived by his wife.
State Police say, "the Pennsylvania State Police is currently searching for Jason Robison, 32, in relation to the shooting of a Pennsylvania State Trooper. The incident occurred on Bakers Hollow Road in Juniata Township. Robison should be considered armed and dangerous. It is believed that his hair is currently dyed purple. Anyone coming into contact with him should call 911 immediately."