RENO, Nev. – A suspect is dead while another was injured, and a police officer was also wounded in a gun battle in Reno on Sunday, according to officials.
Officers became involved in the exchange of gunfire during a "trouble unknown" call about 7:30 p.m. near an apartment complex on Sky Valley Drive.
Officers with the Reno Police Department and local SWAT teams were on scene. Law enforcement officials told 2News that two suspects and two officers were involved in the shooting. They also confirmed that one suspect was killed, another was injured, while an officer was also wounded.
Residents in the area were evacuated while police removed the second suspect from the apartment complex, Fox News Digital reported.
Deputy Chief Tom Robinson of the Reno Police Department said, "Our officers responded and a shooting took place. We have two suspects who have been shot. We have two officers that were involved in the shooting. And one of our officers was shot."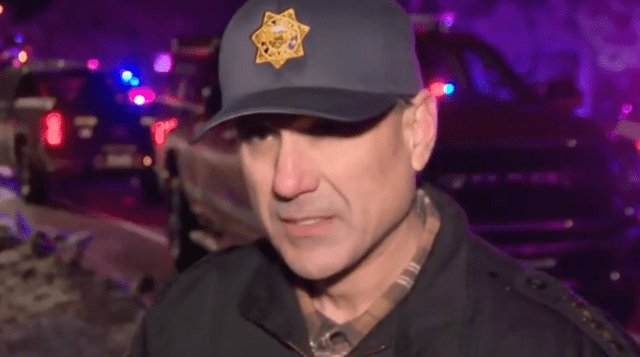 According to 2News, there were more than 60 police personnel on scene during the SWAT response.
"We're taking it very seriously," Robinson said as SWAT teams sought to capture the additional shooting suspect. "Obviously we're concerned about the safety of everybody. There was apparently a lot of guns involved. The suspects were armed."
The injured suspect was taken to the hospital. The wounded officer was also transported to a local hospital. Their conditions are presently unknown.
According to KOLO News, the officer was undergoing surgery.
It remains unclear what led to the shooting.
There were no further details available at the time of publication.