NASHVILLE, Tenn. – Police in Tennessee arrested a suspect involved in a brutal, unprovoked attack Wednesday at a laundromat in Nashville. Officials believe the same man was involved in similar attacks in the past week.
The Metropolitan Nashville Police Department issued a community warning to be on the lookout for the suspect involved in a series of vicious attacks. They later captured the man — identified as 32-year-old Khadree Renfro — after releasing a video showing the latest brutal, blindsided beatdown at the laundromat on Dickerson Pike, Fox News reported.
According to police, the video shows Renfro wearing a black hooded sweatshirt, black pants and black shoes as he wields a baton-like weapon. He then strikes an unidentified 45-year-old victim multiple times in the head and neck area.
About eight hours after Nashville police posted the video, detectives located Renfro on Pennock Avenue and took him into custody, officials said.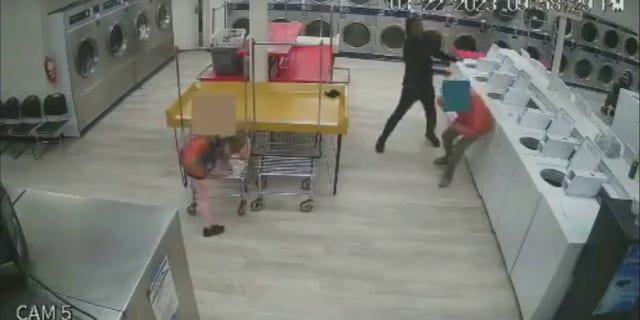 Renfro
is also believed to be responsible for three similar attacks on March 16, 18 and 19, police said. He was
booked into jail on three counts of attempted criminal homicide. His bond was set Friday at $150,000.