An Army veteran and firearms instructor is taking on those who say the Alton Sterling shooting wasn't justified in a startling new Facebook video.
Mike Brown, Founder of the No Excuses Foundation is taking on the protesters who sprung up immediately after Alton Sterling was shot in Baton Rouge, Louisiana while struggling with two police officers, claiming he posed no threat to officers.
In a new video posted to Facebook, Brown asks:
Can you shoot from your pocket? I show you that you can. Until you are in a struggle with a person alleged of having a gun…where you, the officer, cannot lose, you don't know.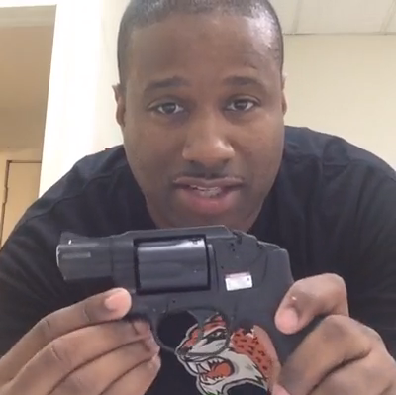 I got a lotta people who wanna talk about 'his hands was down at his sides', right? And 'if he had a gun it was in his pocket' and 'he can't reach for the gun' or none of this other stuff.
So… here we go. This is my backup firearm, one of the many that I have," he says as he displays what appears to be a Ruger LCR revolver
I'm just about to show you naysayers who probably haven't had a lick of firearms training whether or not someone could actually shoot from their pocket. Here we go."
Brown proceeds to put the revolver into the pocket of his shorts to continue his demonstration and prove his point to those that say the Baton Rouge police officers were in no danger.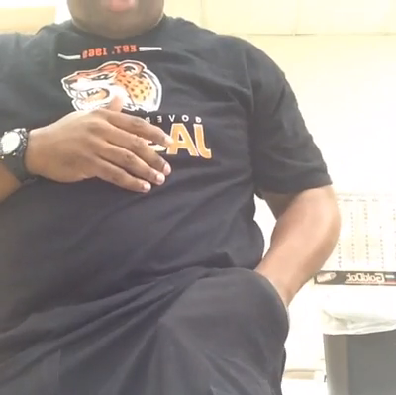 If I had my hands in my pocket? Oh, sh*t! I can still shoot from here. How about that," Brown says as he pulls the trigger repeatedly and the hammer can be hear slamming forward showing the gun would have fired easily when the trigger is pressed.
Brown then goes a step further, to address the people arguing that Sterling's hands weren't in his pocket, but just down on his side.
"Or, hands down by my side, how about that?!? I can still shoot from here. All I have to do is touch the trigger and shoot," he says as he pulls the trigger while gripping the firearm through his pants.
Brown ends his video with these words, "So for those of you all who say the gun wasn't fully extended and drawn… you don't know a DAMN thing about guns."