INDIANAPOLIS – An Indiana man pleaded guilty to brutally stabbing his ex-girlfriend 51 times and trying to dismember the woman upon her death. The defendant rationalized his actions when he told investigators she made fun of him in texts with a man she was sleeping with.
Marcus Garvin, 33, pleaded guilty last Friday to one count of murder in the death of 30-year-old Christie Holt. The plea agreement occurred days before his trail was scheduled to begin. He was subsequently sentenced to 45 years in prison, Law&Crime reported.
Garvin was out on bail and wearing a GPS ankle monitor for stabbing a customer at a Circle K convenience store where he worked at the time of the grisly murder.
The homicide took place on July 24, 2021, at the Always Inn outside Indianapolis, where the couple had resided for nearly a year.
According to an affidavit for probable cause, Garvin stabbed Holt that July day once he discovered demeaning text messages in her cell phone. In the electronic notes passed between the woman and a man she was reportedly sleeping with, the two made fun of Garvin for being unemployed and not "going anywhere in life," he told detectives following his arrest.
Garvin confronted Holt with his discovery, and she denied it.
"That made him mad," the affidavit read, citing Garvin's interview with detectives. "He grabbed a small knife and stabbed the side of her neck two times."
"Stop, Marcus! It wasn't like that!" Holt said to Garvin, according to the affidavit.
"He said she didn't really try to call for help because she couldn't," the affidavit noted. "That's why he went for the neck; he thinks he maybe hit her vocal chords and she was just gurgling."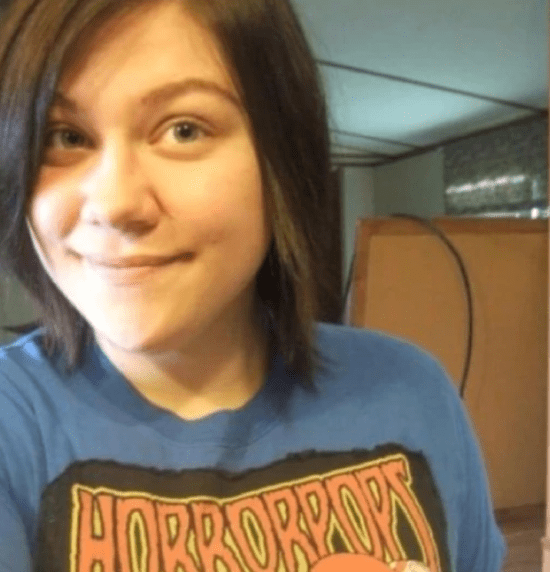 Once she suffered stab wounds, she got on top of him and grabbed his genitals. As a result, he began swinging the knife around her neck area repeatedly stabbing the woman, according to court documents.
Holt fought for her life and the two fell to the floor with Garvin continuing to slash her neck and upper body. He thought he stabbed her between 10 to 15 times, court documents revealed.
The autopsy found 51 stab wounds to Holt's head, neck, chest and thighs. She had her right and left jugular veins severed, which proved to be fatal. She also had defensive wounds on both hands.
Court documents said the woman's leg also appeared to have a cut around the lower part of it, as if someone had tried to sever it, Law&Crime reported.
Garvin told detectives that he tried to dismember Holt's body to dispose of it. Six days later he shrouded the corpse in a motel sheet and comforter and dragged it across the parking lot to a creek, the affidavit said.
The motel desk clerk witnessed the suspicious activity and called police on July 30, 2021, at 4:48 a.m. Garvin returned to his room before officers arrived.
Once police were on scene, a standoff ensued. However, a SWAT team took Garvin into custody several hours later.