AUBRUN, Ala. – Auburn police officer William Buechner, who served on the city's force since April 2006, was shot and killed Sunday night by a man wearing body armor and a helmet while responding to a domestic dispute, according to police.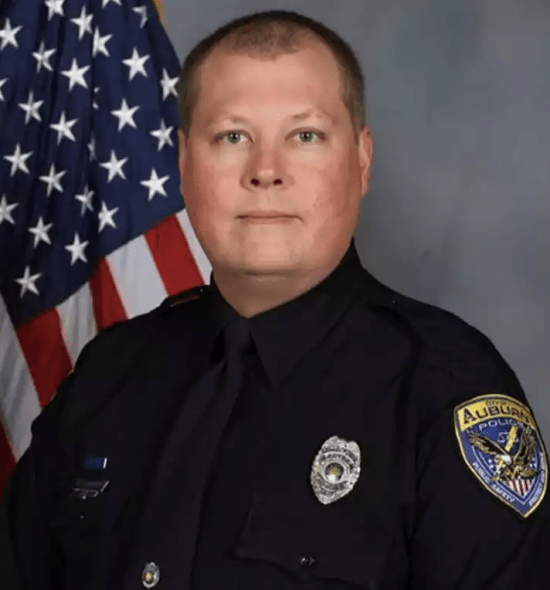 Auburn Mayor Ron Anders made the announcement in a press conference on Monday morning, about four hours after the suspect in the slaying, Grady Wayne Wilkes, was taken into custody.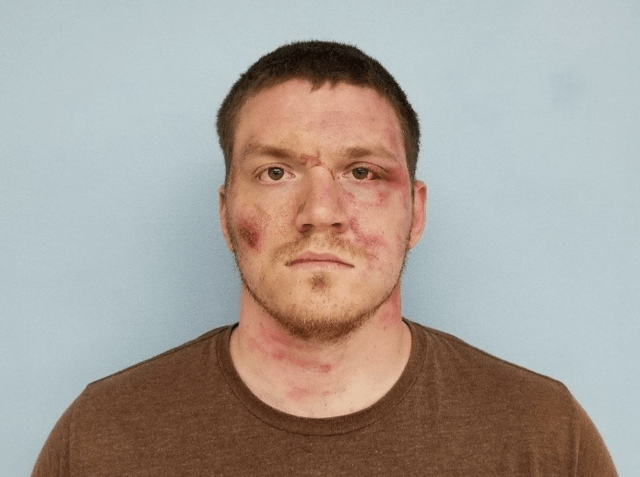 Wilkes was charged with capital murder, three counts of attempted murder, and one count of second degree domestic abuse, al.com reported.
As a result, authorities said Monday they plan to seek the death penalty.
"When you shoot a police officer, we're going to pursue the death penalty," Lee County District Attorney Brandon Hughes said. "Absolutely."
Wilkes, 29, is also charged with shooting officers Webb Sistrunk and Evan Elliott. One was transported to East Alabama Medical Center and another to Columbus Regional Medical Center. Other officers had responded to the domestic dispute call, but were uninjured.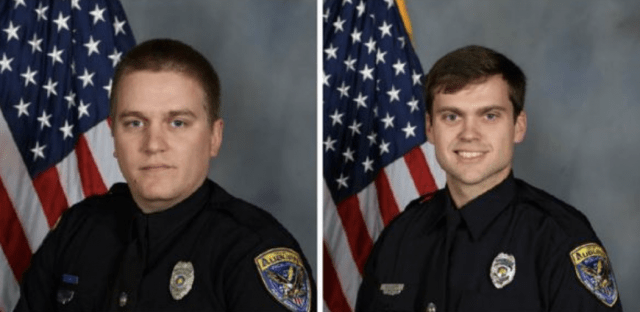 Wilkes was arrested at 7:12 a.m., a little more than nine hours after the initial call was made at 10:10 p.m. The arrest came at the 900 block of Lee Road 9 in Auburn, within about a mile of where the incident occurred on the 3000 block of Wire Road.
"It's a great responsibility to tell you what a sad day this is for our community," Anders said. "On behalf of our elected officials and our entire community, we're very sorry that we have lost an officer in the line of duty."
Specific details of the arrest were still unanswered by Chief of Police Paul Register, including details of the domestic call that police received. Police said Wilkes knew the victim in the domestic incident and that he was not the person who placed the call.
Register would not say if the officers returned fire.
Though Wilkes is from Daleville, he was living in the Auburn community, and didn't have any run-ins with Auburn police before. Wilkes served in the military, police confirmed, but it was unclear where he served, and in what branch.
Wilkes did not resist arrest, and was cooperative once in custody, Register said. No one was injured in the arrest.
Police acted on a tip in apprehending him. He is expected to appear before a judge within the next day or two.
Police said nearly 100 agencies, including the FBI were called into assist in the manhunt and subsequent investigation.
Register said he has never had an officer killed in the line of duty during his 31 years of service.
"It will be difficult for our entire community," Register said. "As the mayor mentioned, this is not the kind of thing we're used to have happening here. But we're not immune to things that can happen. This will be difficult for us."
Part of the police escort for fallen Auburn officer. pic.twitter.com/gSryh57Wq6

— Kim Chandler (@StatehouseKim) May 20, 2019
The press conference came after a long and chaotic night in Auburn.
It was the sound of gunfire that originally brought officers to the mobile home park. Residents heard multiple gunshots and were told to shelter in place by authorities late Sunday night as dozens of law enforcement officials flooded the community, oanow.com reported. Police set up a command center at the Auburn Soccer Complex.
"At approximately 10:40 PM Sunday night, Auburn Police responded to a domestic disturbance call in a mobile home park in the 3000 block of Wire Road," a statement from Lee County coroner Bill Harris read.
"When officers arrived a suspect opened fire on the officers, striking three of them. Two of the officers suffered critical injuries and one suffered non-life threatening injuries. One officer was air lifted to a Columbus, GA hospital. The other two were transported via ground ambulance to East Alabama Medical Center in Opelika where one of those officers died from his injuries. The names of the officers are not being released at this time pending notification of all family members and all of the police family," the statement from Harris continued.
Helicopters, dozens of police agencies and canine dog units assisted in the manhunt, reported al.com.
"This is probably the worst day of my time here," Register said at the early morning press conference. "Words cannot express the loss of this family, and our family, and this community."
From the police press conference. Police chief Paul Register discusses details of a police officer being killed in Auburn. pic.twitter.com/yGJHe5PVlT

— Sam Blum (@SamBlum3) May 20, 2019