KENOSHA, Wis. — The Kenosha City Council voted this week to reject a claim for damages from Jacob Blake, who was paralyzed after a highly publicized officer-involved shooting in August 2020. The unanimous vote, 17-0, rejected the 31-year-old's claim without comment or deliberation among council members, the Kenosha News reported.
City Administrator John Morrissey said Thursday that the filing of the claim was a formality that could allow Blake to sue for the damages limited by state law.
Although state law capped the claim at $50,000, Blake's lawyers requested "special damages" totaling about $777,000 for his medical expenses, lost wages and "pain and suffering and disfigurement," as a result of his injuries, according to the petition, Fox News reported.
Officer Rusten Sheskey shot Blake, 29, while responding to a domestic disturbance. A woman had called 911 saying Blake refused to return keys to a rental car. Multiple videos of the Aug. 23, 2020 incident went viral, which fed into the anti-police rhetoric already fueled by George Floyd's death in Minneapolis a few months prior.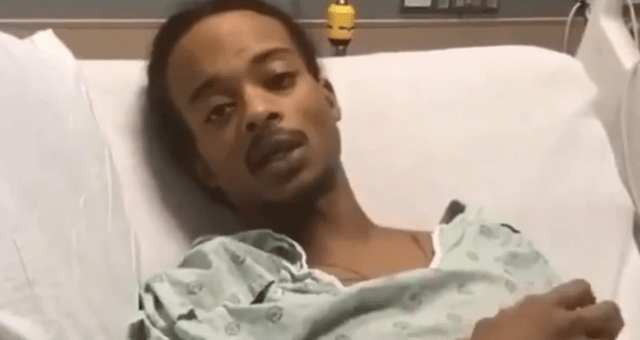 Prosecutors in January exonerated Sheskey who was trying to arrest a combative suspect. Kenosha County District Attorney Michael Graveley said during a press conference at the time that the decision was based on evidence that was not captured on widely shared cellphone footage of the shooting. He went on to debunk false claims made by the media and activists, Law Officer reported in January.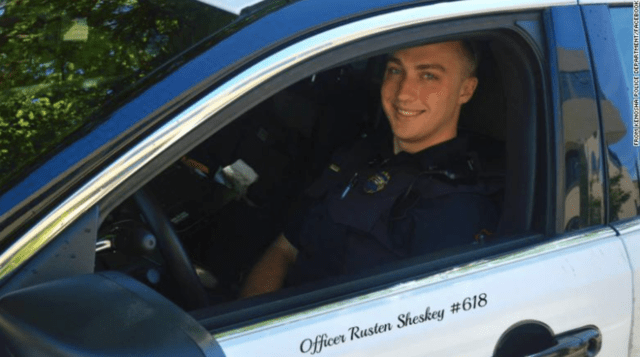 "There are many commands disobeyed and that's not only talked about by all the officers, but that's admitted by Jacob Blake in his statements and there are a number of civilians who talk about that as well," Gravely said. "And there are multiple ways that officers try to bring Jacob Blake into custody, again, none of those I think visible in any of the videos. They try to direct him to the ground, they try to grab, multiple officers try to grab his arms and secure him so he can be cuffed. He admits at one point officers were trying to 'handcuff me but I was able to get up.'"
"There's a time where he's down on the ground … where a really close viewing of it shows Jacob Blake is on top of someone who has to be Officer Sheskey based on everyone else and Officer Sheskey says, 'I was on top of him and then he was on top of me as we were grappling for me trying to get him under arrest,'" Gravely continued. "Most importantly, he was tased twice using remote penetrators and once with a direct strike with a Taser. So, I'm going to suggest to you three attempts were made to tase Jacob Blake to get him in compliance."
"Very important, Jacob Blake, while actively resisting, arms himself with a knife," Gravely said. "I continue to hear, I think I heard it at the rally last night, the vigil, where someone again said he was unarmed. It is absolutely incontrovertible that Jacob Blake was armed with a knife during this encounter. Incontrovertible. Most incontrovertible, because Jacob Blake in all of the times he spoke to DCI, admits he possessed a knife."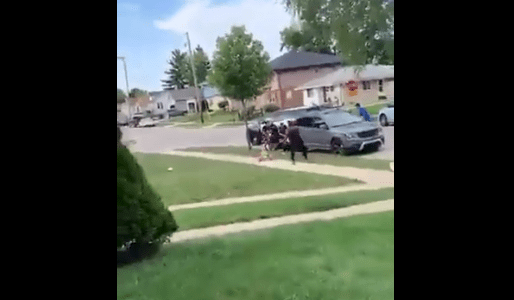 Graveley also announced during the January press conference that Blake would not face new charges. Moreover, they dropped existing sexual assault charges against Blake — due to an uncooperative victim — and he pleaded guilty to two misdemeanor counts of disorderly conduct, for which he was sentenced to two years of probation, Law Officer reported.
Blake filed a federal lawsuit against Sheskey in March. The suit claims the officer acted with "malice, willfulness, and reckless indifference to [Blake's] rights" and that as a result, Blake "suffered catastrophic, permanent injuries."
Ben Crump  is one of the lawyers representing Blake.