HINDS COUNTY, Miss. — A judge in Mississippi has ruled that two police officers should not be charged in the death of George Robinson, a black man, who died after a violent arrest in 2019, according to reports.
Hinds County Judge Faye Peterson dismissed all charges against Desmond Barney and Lincoln Lampley, two police officers on trial for second-degree murder. A grand jury indicted the men, along with Officer Anthony Fox, in August, according to the Clarion Ledger. The three officers, who are all black, pleaded not guilty to the charges.
The judge considered the lesser charge of manslaughter, but the facts in the case did not meet that legal requirement, she ruled. As a result, Peterson dropped all charges with prejudice, which means the two officers cannot be tried again.
"There was nothing on its face that was illegal," said Peterson, who is black. "The detention of a suspect is not a criminal act, and there was no proof presented that they were conspiring."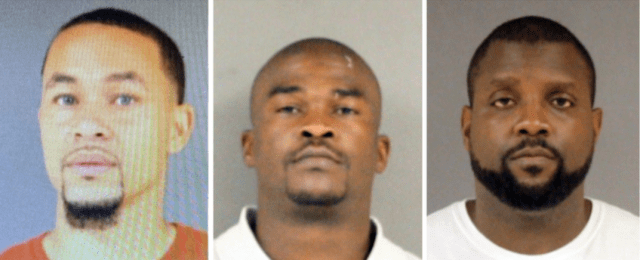 Mississippi's Chief Medical Officer Dr. Mark LeVaughn, who ruled Robinson's death as a homicide, testified that the manner of his death was a result of multiple head injuries, Washington Examiner reported.
Fox has a scheduled appearance before another county judge soon. However, it's unclear how Peterson's ruling impacts his case.