MIAMI – A young mother in Florida was taken into custody on Tuesday after she tried to hire a hitman — using a parody website — to snuff out her toddler son, according to reports.
Jazmin Paez, 18, was identified as the mom who allegedly sought to have her little boy killed before Thursday after soliciting services for an assassin through the website RentAHitman.com.
Paez is accused of submitting pictures of her toddler and the specific location he could be found in order to complete the job, NBC Miami reported, citing court documents.
An undercover detective posing as the assassin-for-hire spoke with Paez to determine the authenticity of her demented plan. During the undercover operation, the ruthless mother reportedly agreed to pay $3,000 to have her little boy murdered.
Once law enforcement authorities completed investigative steps to confirm specific details, they arrested Paez for the concocted homicidal plan.
According to court records, Paez is charged with first-degree solicitation of murder and third-degree using a communications device for unlawful use. She was booked at the Miami-Dade County Jail.
Jazmin Paez is facing charges after she reportedly solicited an undercover investigator to murder her her 3-year-old son. (Screenshot

NBC Miami)
The toddler is in the safe custody of other family members, investigators confirmed.
Robert Innes operates the parody website and was the individual who notified law enforcement authorities of the young mother's disturbing scheme, the New York Post reported.
Despite the website being saturated with numerous "Easter eggs," such as comical ads and false testimonies, which should be an obvious clue to viewers that it is not a serious service, Innes said he receives hundreds of hitman solicitations per day.
One false testimonial on the parody site reads, "Caught my husband cheating with the babysitter and our relationship was terminated after a free public relations consultation. I'm single again and looking to mingle. Thanks Guido and RENT-A-HITMAN!"
However, Innes said Paez's request was simply too specific and urgent to ignore.
"The ability to research names and addresses and verify the intended target lived in a particular address. That to me is a red flag. If that information is corroborated, to me that is something that needs to be looked at and that's why I referred it," he told NBC Miami.
The RentAHitman site has led to the arrest of dozens of individuals looking to have someone "bumped off."
In January 2022, Law Officer covered a story about a woman — Wendy Lynn Wein — who was sentenced to 20 years in prison after using the site and taking proactive steps to have her ex-husband murdered.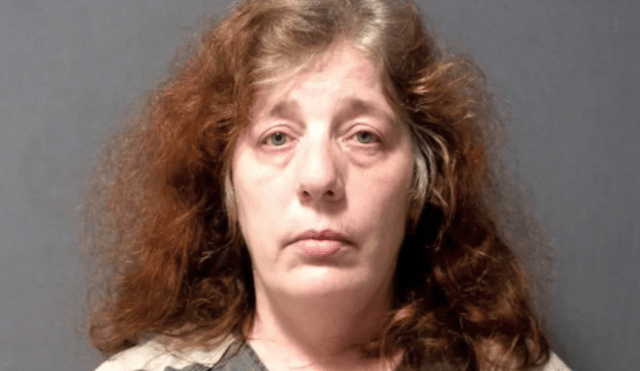 The judge said during sentencing, "If the intent wasn't so serious here, this would be almost comical. But it's not. Nobody looking at it could have believed this website was real, but you did. And this didn't pop up on your Facebook feed, you went looking for it."
The website features both the "Service Request Form" and "Careers Form," the latter of which resulted in the arrest earlier this year of a Tennessee National Guard soldier — Josiah Garcia — who applied to be a hitman for the fictitious organization.
On his "application," Garcia highlighted his "military experience and rifle expertise" as he was "employed in the Air National Guard since July 2021."
During the criminal investigation, Garcia was given an out by an undercover FBI agent, Law Officer reported.
Nevertheless, Garcia said he had "weighed the psychological effects of killing someone and he was ok with it."