LOWNDES COUNTY, Ga. – Steeda is a Ford performance parts company that is now offering its high performance Special Service F-150 packages for the popular pickup to law enforcement agencies. Depending upon specific needs, the trucks can be custom-built with equipment to improve power and handling. Pickups are frequently deployed in rural settings with police agencies and other departments that need vehicles with increased hauling capability.
The Lowndes County Sheriff's Office in Georgia had its first truck delivered for deployment, which is a crew cab F-150 XL 2WD with a 6.5-foot bed. Its 400 horsepower 3.5-liter turbocharged V6 has been tuned and equipped with new cold air intake and intercooler systems for improved response and extra power. The patrol truck also has a lowered suspension for improved handling along with a set of sport wheels and tires, Fox News Digital reported. 
Moreover, Steeda offers upgrades for F-150's with the 325 horsepower 2.7-liter V6 and can modify the trucks for improved off-road capability with a suspension lift, Fox branded leveling kit and Steeda adjustable sway bars.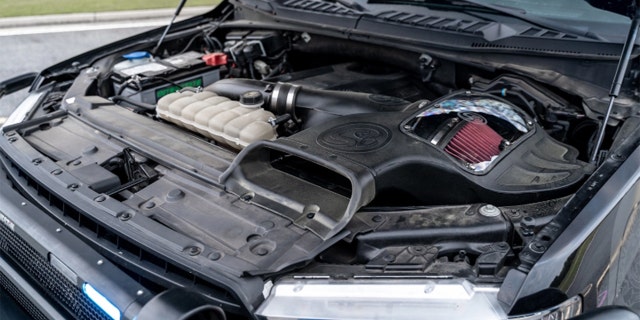 Naturally, Ford's automatic four-wheel-drive mode and torque-on-demand transfer case comes in handy as an option when maneuvering in rugged terrain off the roadway as well as inclement weather conditions on pavement. It constantly adjusts torque to front and rear wheels as needed to improve performance and handling on dry pavement, while increasing traction on wet, slick and less stable surfaces for a more seamless transition between on- and off-road driving, Ford Media notes.
Customers seeking improved power can select the supercharged 5.0-liter V8 truck option. Steeda rates it at 775 horsepower.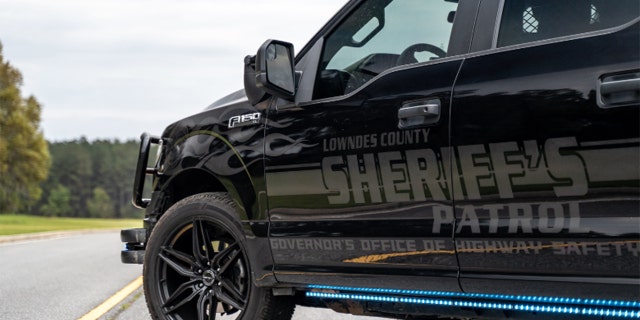 Pricing beyond the cost of the supplied truck is dependent on the final package, but parts costs range from the air intake at $349 to the supercharger at $9,195 prior to installation.
A spokesman with the Lowndes County Sheriff's Office said the agency won the F-150 at a Governor's Office of Highway Safety traffic enforcement event. Furthermore, Steeda did the modifications free of charge. The truck has joined other patrol vehicles in their fleet, the spokesman told Fox News Digital.
A factory pursuit rated Ford F-150 Police Responder with the stock 400 horsepower engine is also offered. It was the fastest police vehicle accelerating to 80 mph in the latest round of tests by the Michigan State Police, which is used as a benchmark for law enforcement agencies across the country.