EDGEWOOD, Texas – The chief with the Edgewood Police Department in Texas was found dead in his office, multiple law enforcement sources confirmed Monday evening.
Chief David Hammonds has died, according to a Facebook announcement by the Van Police Department, as well as a statement from the Wills Point Police Department, reported KETK.
The chief was in good spirits the day before his death, and he was found in his office by Lieutenant Robert Dearing. The two men had worked together for many years, according to WJHG.
The Van Police Department expressed condolences to the Hammonds' family in a public statement.
"The Van Police Department would like to extend our condolences to the Hammond's Family. Nancy, David was one of a kind! Our prayers go to the Hammond's Family, the Edgewood Police Department and the citizens. Chief David Hammond's EOW 9/18/2023."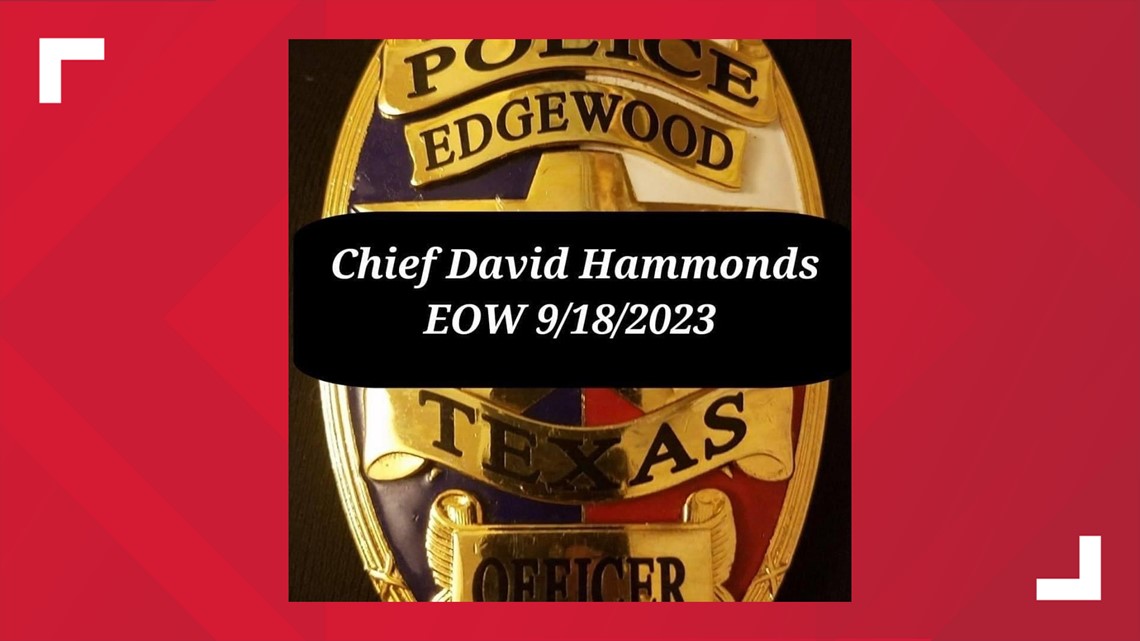 Wills Point Police Department said Hammonds served in law enforcement and in the community for several decades.
"Tonight we ask for prayers for the Hammonds family and everyone with the City of Edgewood. Chief Hammonds was not only a great man with decades dedicated to law enforcement, he was also actively involved in the community!!! We will miss you sir."
Edgewood City Administrator Petra Marley said Hammonds' death was a sudden shock to the community, and that he passed away doing what he loved.