INDIANAPOLIS — Deonta Williams was arrested for stabbing two police officers with the Indianapolis Metropolitan Police Department Wednesday morning, according to law enforcement authorities. The Marion County Prosecutors Office subsequently charged him with two counts of attempted murder Friday afternoon.
Court documents reveal that Williams, 20, was apparently rather blunt when asked why he committed the crimes. He reportedly told detectives, "I was gonna kill an officer" because he felt the city owed him after he received a large medical bill he could not pay, WTHR reported. It was unclear what the medical bill was from.
IMPD officers responded to the 1400 block of Fairfield Avenue about 1:00 a.m. Wednesday morning due to a harassment complaint. The 911 call was placed by Williams. However, he later acknowledged fabricating the story to simply get officers to respond.
Upon officers arrival, he told them a bogus story of a white man nearby who was harassing him.
When the officers turned to locate the purported bothersome person, Williams stabbed both officers, according to IMPD Assistant Chief of Police Christopher Bailey.
Police said they recovered two knives at the scene, one of which broke during the violent attack.
One officer was stabbed in the chest, the other suffered a slashing stab wound to his neck, which hit his jugular. He underwent surgery and is expected to survive, according to WTHR. Both officers are now recovering at home.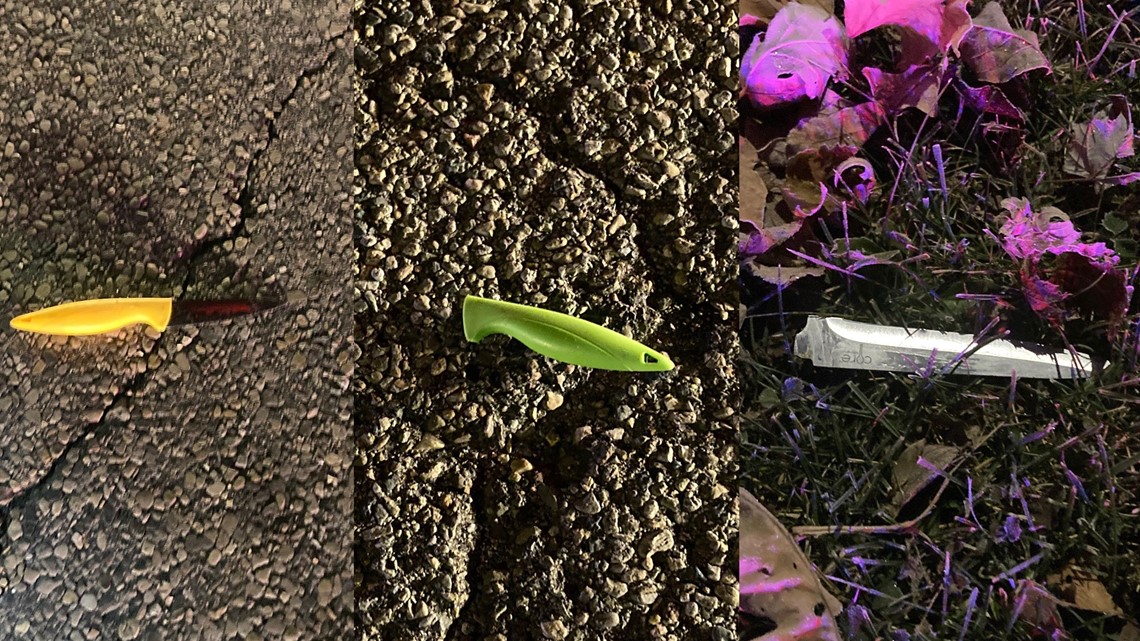 Williams was shot multiple times by the injured officers after he refused to drop the knives, police said. He survived the shooting.
During interviews in the hospital and later at jail, Williams revealed his plan to detectives. According to investigators, Williams said he didn't want to kill a lot of officers, just one. He said he was angry about the medical bill he received and the city owed him.
Williams apparently planned to kill one officer, take the officer's weapon, and force the second officer to shoot him. He said that would give him justice, according to his statement outlined in the court documents.
Prosecutors charged Williams with two counts of attempted murder of a police officer. He is being held on a $750,000 bond. His first court appearance is Tuesday. 
The impacted officers had body-worn cameras on during the encounter, according to IMPD. The video has not been made available to the public. 
Williams was arrested in January 2021 and charged with felony burglary, according to WTHR. He was given a $25,000 bond, but the court reduced it to $750.
Williams was assisted with bail funds in March by The Bail Project, a not-for profit bail organization. He was released and fitted with a GPS monitor.
WHY WAS HE OUT?? Accused Attempted Cop Killer had Bond for Burglary reduced from $25k to (only $750) paid for by Bail Project! Then Re-arrested and RELEASED AGAIN with NO BOND while out on prior Bond | Now he's accused of stabbing 2 INDY Police Officers👇 https://t.co/0Rlm533w4S pic.twitter.com/vD508uyibW

— Rick Snyder (@RickFOP86) December 5, 2021
In July, Williams was arrested for criminal mischief, the news outlet reported. He was subsequently released on his own recognizance.
Police are now asking why his subsequent arrest was not a violation of his prior bond.