Thanks to the abysmal idea of defunding the police, exacerbated by soft-on-crime initiatives instigated by people who have zero business leading, police work is increasingly perilous, causing cops to exercise even more hypervigilance at every turn.
Politicos trumpet reforms. Cities are in ruin. Hatred abounds. Dwindled police forces do their darndest to abate malice and mayhem, some paying with their lives. United States?
One need only look at the Officer Down Memorial Page to see how these tumultuous times replete with dire circumstances have stolen brave men and women fighting on the frontlines.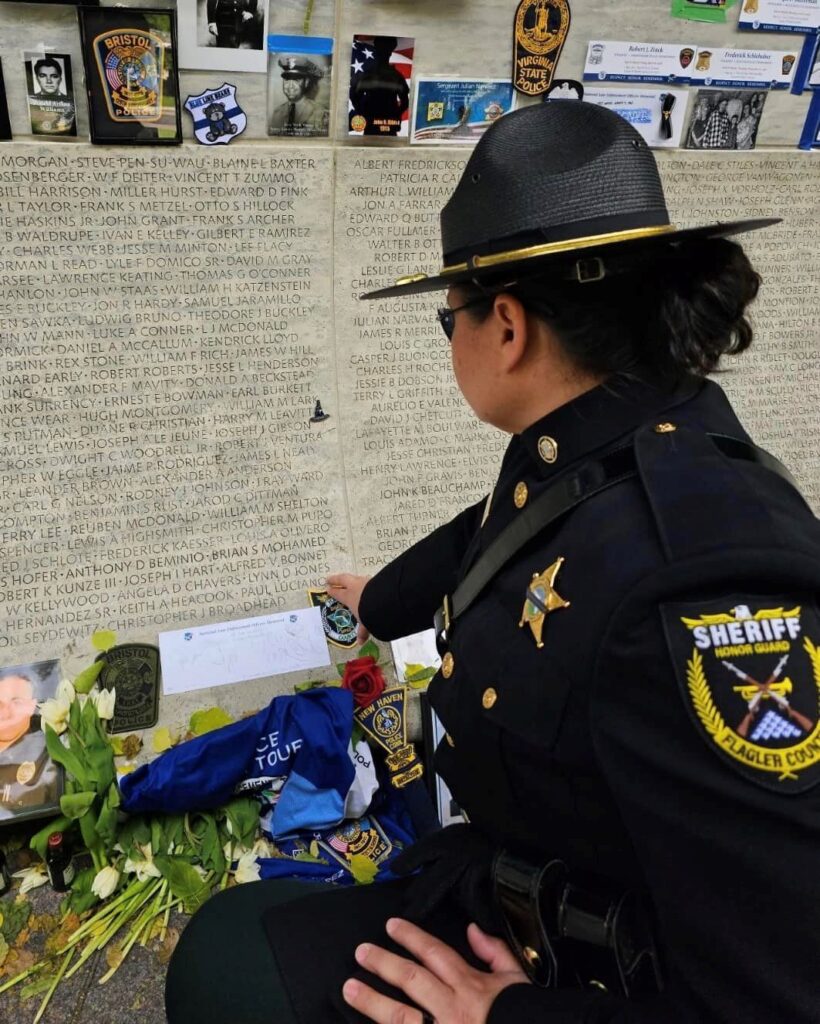 (Photo courtesy of the Flagler County Sheriff's Office)
Our always-ready and unrelenting police canines have also been chronicled in the casualty columns.
Eyeing the police forums circuit, uber mentions of officer safety acutely beef up preparedness out in the field. The tally regarding cowards ambushing cops in recency underscores this point and engenders our topic.
While the reformers dull the teeth of the criminal justice system and betray law-abiding citizens by pampering bona fide bad actors, law enforcement professionals have ratcheted up officer safety principles against phantoms lying in wait.
Our cover image portrays Seal Beach, California, police department Officer Ruiz and K9 Saurus, a team depicting situational awareness and the imperative nature of dissecting potentially perilous scenes before moves are made.
Albeit bittersweet, we are starting to realize more cops are coming forward with testimonies of survivorship, detailing horrendous incidents that culminated in unspeakable epilogues, bearing inherent burdens stemming from society's litany of atrocities.
Related casualties are those cops carrying mental weight from countless events that scar the psyche, making the next call another tentative nightmare, even if it is surface-level and low priority.
Whether real or perceived, police officers go in with a worst-case-scenario mindset because, nowadays, the odds of abominations around corners and behind closed doors are staring them down as they advance to the danger zones and calculate confrontations. Crisis after crisis…seems so unending lately.
Indeed, these navigations take a toll on our nation's LEOs.
The month of May is dedicated to Mental Health Awareness. More aware of the burgeoning trials and tribulations of America's crimefighters, protectors, and servants, law enforcement agencies have been implementing wellness programs for our officers, deputies, and troopers.
Tune in to any of the many first-responder-oriented podcasts (NPA Report, Assist the Officer: Bridging the Divide, Let's Talk Law Enforcement Period, Shots Fired Podcast, Failure To Stop, Dear Chiefs Podcast, Ten Eight Podcast, to name a few) and you will invariably hear multiple mentions of mental health conditions among active and retired law enforcement officers who have survived, unfortunate to have been subjected to grotesque circumstances yet fortunate enough to candidly recount the details of various incidents that scar the human psyche.
Listen to their tone. Imagine yourself in their duty boots. Embrace their revelations, painstakingly walking us through every chilling account of turning corners and confronting dangers that many people pay to see on big screens in movie theatres.
The glaring difference is that cops do not get to spend inordinate amounts of time studying scripts authored by others whose fantastical notions contain action and mayhem acted out and performed by celebs and stunt professionals, some with happy endings and emotion-inducing music. Fiction tellers get paid handsomely and walk away unscathed, unlike LEOs.
Although police academy training for newly hired recruits has its hair-raising moments (by design), supplied with fake firearms and maybe even protective headgear (a sign that potential turbulence is ahead), it is performed in the safe confines of government grounds, only synthesizing the starkly real world of policing.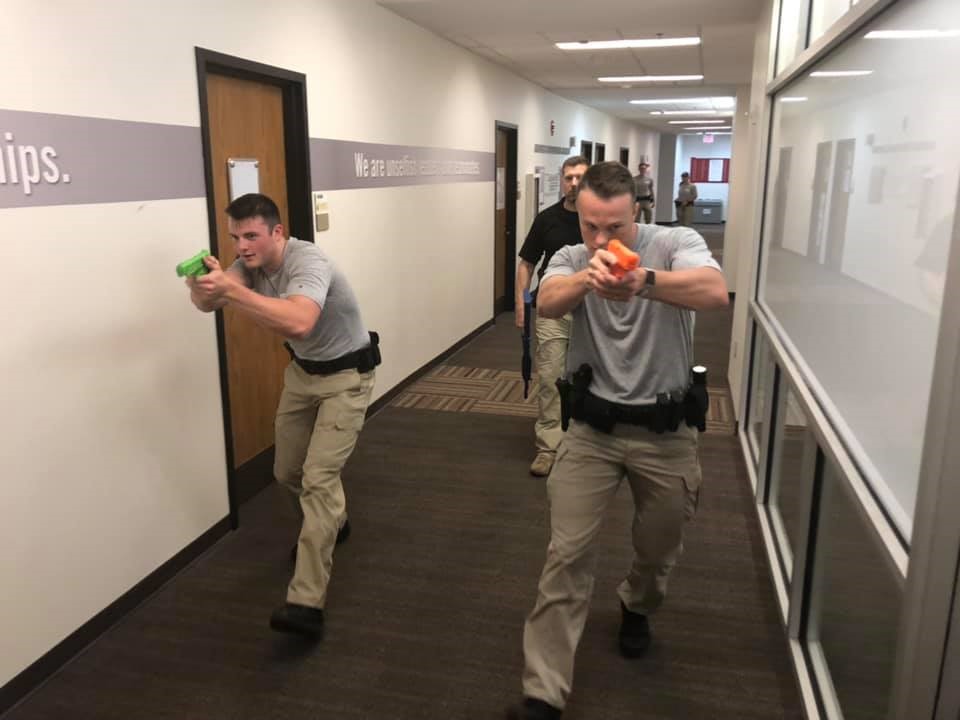 (Photo courtesy of the Indiana University Police Department)
I still remember teaming up with some police academy cohorts encountering unknowns in shoot-house scenarios, whereby make-shift maze-like dwellings with tons of turns, laden with plot twists set out by academy instructors, were the frameworks for pretend perils confronted by future cops in controlled settings. It was pulse-raising stuff, insightful and inciteful, rife with unpleasant unknowns intentionally situated by law enforcement trainers focused on indoctrinating cadets about potential lurks, gauging students' reactions (or lack thereof, and why).
Some among our class of 32 cadets clandestinely griped at the outset of scenario-based training, feeling as though they were "set up to fail." Maybe so, with good reason. However, there are lessons to be learned from would-be failures. The real world does not entertain do-overs. Armed, crazed malcontents do not care about a cop's feelings.
After officially hitting the streets, I know of no new cop who didn't quickly manifest tactics and strategies to effectively engage and dutifully employ survival skills taught at the academy. Swiftly, rookie officers morph from the real-life chaos they encounter, exponentially considering how phantoms lurk around just about every corner and turn.
Hypervigilance becomes a part of the equation; with it comes side effects to mitigate, a main one necessitating a cardiologist. LEOs are notorious for heart problems—stressing over unknown variables does that.
By nature of their profession, it becomes a part of a cop's fabric.
Daily, first responders are subjected to chaotic events. Frankly, it can be discerned by anyone watching that the world has gone mad.
In every conceivable eruption, cops are called. They respond. They contend with the idea that even though they are repeatedly told they are not wanted, which influences anti-cop sorts joining the band of bad actors…they nonetheless get the call and go toward harm's way, more often not knowing what kind of monster is right around the corner.
---
This article originally appeared at the National Police Association.