NEW YORK – In the wake of two officers of the NYPD being ambushed by a homicidal suspect on Saturday night and again, Sunday morning, Chief of Department for the City of New York Department of Correction issued a memo instructing officers to avoid wearing their uniforms on public transportation and warning their families not to wear department logos in public, The Daily Wire reported.
Chief Hazel Jennings, New York City Department of Correction, wrote:
In light of recent law enforcement protests and acts of violence against law enforcement employees in the city of New York, the following is reiterated for your safety …

If you are utilizing public transportation to traverse the city, do not wear your uniform or other items bearing the department's name or logo.

If you are driving your personal vehicle or parking on a public street, do not place any agency identifiers such as union cards, placards, or any other items bearing association with law enforcement in view, as this may result in vandalism to your vehicle.

Advise loved ones and friends to refrain from wearing clothing items or carrying items brandishing the department name or logo, for their safety.
On Sunday, Robert Williams was arrested after firing on the 41st precinct. One round hit a lieutenant in the arm. About 12 hours prior, Williams is accused of approaching a patrol van late Saturday night and opening fire on two officers, injuring one.
Moreover, he threatened from his hospital bed to shoot more police officers upon his release, prosecutors revealed Monday at his arraignment.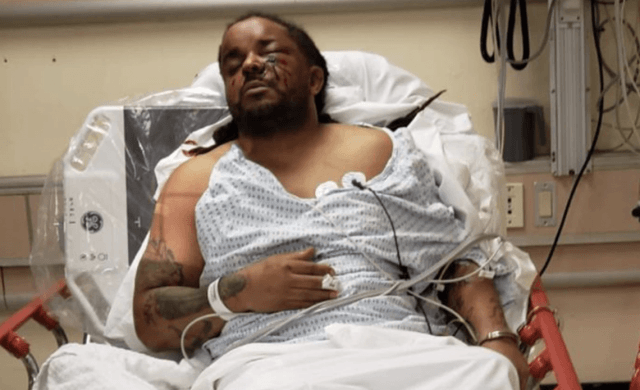 According to authorities, Williams was convicted of an attempted murder in 2002 but was released on parole in 2017, The Daily Mail reported.
 On Sunday afternoon, before Jennings had issued her memo, NYPD Commissioner Dermot Shea and Mayor Bill de Blasio spoke at a press conference. Shea had outlined Williams' history, asserting "he was paroled in 2017 for an incident in which an individual in the Bronx was shot, a subsequent carjacking of a female, and then a crash of a car where he engaged in a gunfight with members of the New York City police department. That was in 2002. He was convicted of attempted murder and was paroled in 2017."
Furthermore, Shea blamed the weekend ambush attacks on criminal justice reform activists, stating:
These things are not unrelated. We had people marching through the streets of New York City recently. Words matter. And words affect people's behavior … This is not a crime gone bad. This is not a liquor store robbery interrupted that a tragedy erupts from. This is a premeditated assassination attempt. It is only by the grace of God and the heroic actions of those inside the building that took him into custody that we are not talking about police officers murdered inside a New York City police precinct.
De Blasio echoed, "Anyone who spews hatred at our officers is aiding and abetting this kind of atmosphere; it is not acceptable. You could protest for whatever you believe in, but you cannot vilely attack those who are here to protect us. It creates this kind of dynamic." He stated that the shootings over the weekend were "an attempt to assassinate police officers," adding, "There's just too much hatred out there right now."
Regardless of de Blasio's attempt to appease, the Sergeants Benevolent Association has called him out for an abundance of anti-law and order leadership philosophies.
"Mayor De Blasio, the members of the NYPD are declaring war on you!" SBA wrote in a tweet. "We do not respect you, DO NOT visit us in hospitals. You sold the NYPD to the vile creatures, the 1% who hate cops but vote for you.
"NYPD cops have been assassinated because of you," the tweet added. "This isn't over, Game on!"
Mayor DeBlasio, the members of the NYPD are declaring war on you! We do not respect you, DO NOT visit us in hospitals. You sold the NYPD to the vile creatures, the 1% who hate cops but vote for you. NYPD cops have been assassinated because of you. This isn't over, Game on! https://t.co/XyruPraM9T

— SBA (@SBANYPD) February 9, 2020
On Sunday, President Trump tweeted: "I grew up in New York City and, over many years, got to watch how GREAT NYC's 'Finest' are. Now, because of weak leadership at Governor & Mayor, stand away (water thrown at them) regulations, and lack of support, our wonderful NYC police are under assault. Stop this now!'
Patrick Lynch, the president of the Police Benevolent Association, said bluntly, "It is a double miracle that we are not preparing for two funerals right now. These targeted attacks are exactly what we have warned against again and again. The hatred and violence directed at cops continues to grow. Good luck and kind words are not enough to keep police officers or the public safe. Our elected officials need to start listening to us and working with us — not against us — to fix the deteriorating environment on our streets."
He later added, "Start backing our police officers. Our elected officials who stand and nod their heads with us, it's time you open your mouth and say 'This must stop.'"