CHICAGO – The absence of accountability continues to be the justice du jour in Chicago as two teens were reportedly charged with a misdemeanor after stealing a car and crashing it into a truck, resulting in severe injuries to three passengers and the death of a baby.
The suspects were 14- and 17-year-old teens. They were racing down West Washington Road where they blew through an intersection in a stolen Hyundai Sonata and smashed into a pickup truck carrying an adult woman and three children.
A 6-month-old infant identified as Cristian Uvidia died in the crash, according to the Cook County Medical Examiner's Office. Three additional victims, ages 34, 17, and 7 years old, were rescued by fire crews from the smashed vehicle and rushed to Stroger Hospital. Their conditions were listed from serious to critical, FOX 32 Chicago reported.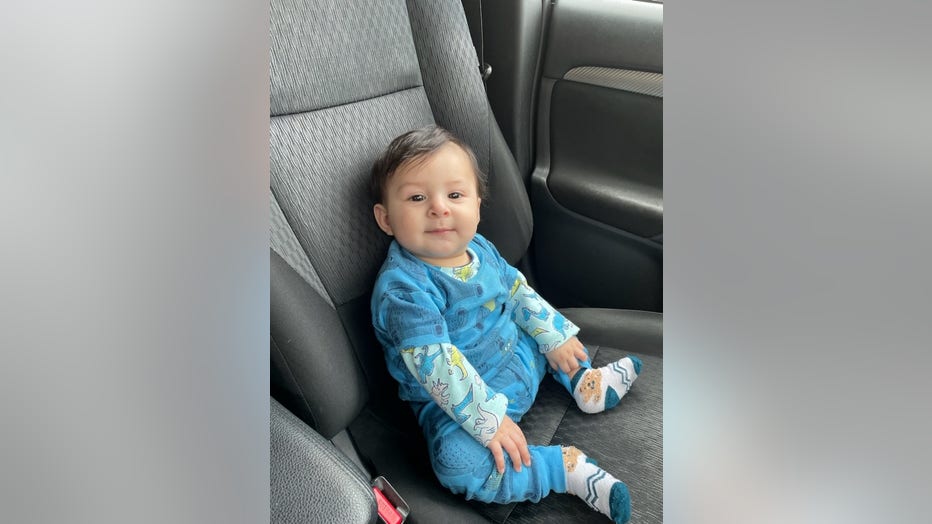 Cristian Uvidia (Image via FOX 32 Chicago)
The horrific wreck was captured on surveillance video by local resident Shawn Walker.
"The baby wasn't breathing, so we started doing CPR," Walker said when speaking to the local news outlet. "My main thing was so we could get a pulse back into the baby."
The family of the deceased child mourned their loss on a GoFundMe page, FOX News reported. 
"In that moment, our lives were alternated forever. Our sweet boy Cristian, or as we call him at home 'Cristiansito', life was cut short at just 6 months," the family noted "He suffered from an impact that fractured his skull, causing his brain to swell and eventually killing him."
Family members believe the suspects were simply charged with a misdemeanor. According FOX 32, the teens were charged with possessing a stolen car and nothing further at this point.
Alternatively, manslaughter in Illinois carries a sentence of 2 to 5 years, fines up to $25,000, and four years probation.