Will the death of Fidel Castro open up a chance to bring convicted cop-killer Joanne Chesimard home to face justice?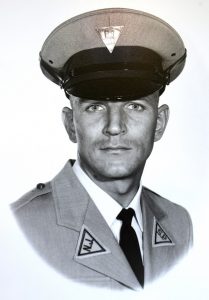 Chesimard, convicted in 1977 of killing State Police officer Werner Foerster four years earlier, escaped to Cuba in 1979, where she remains in Cuba's protective custody. Several officials — including New Jersey State Police leaders — criticized President Barack Obama in late 2014 for beginning efforts to normalize relations with Cuba without securing Chesmiard's extradition.
Chesimard, 68, a Black Panther and Black Liberation Army activist who also goes by the name Assata Shakur, remains atop the State Police Most Wanted list and was named to the FBI's Most Wanted list in 2013.
"Upon digesting the news of his demise, we strongly urge President-elect Trump to reverse the shameful White House policy of friendship with a despotic government, allowing convicted US fugitives, most notably Joanne Chesimard, to be harbored and given safe haven in Cuba,  Christopher J. Burgos, president of the State Troopers Fraternal Association of New Jersey and Pete J. Stilianessis, president of the State Troopers NCO Association of NJ in a joint statement.
They continued: "The murderer of Trooper Werner Foerster belongs back on US soil to face justice."
Supporters have maintained Chesimard's innocence. Chesimard, in a 1998 interview with WNBC from Havana said she was "shot with my arms in the air, then shot again in the back and left on the ground to die." State Police at the time told the Associated Press she lied about the encounter.