LOS ANGELES — The Los Angeles County Sheriff's Department is under investigation for potential civil rights violations as state officials determine whether deputies have engaged in a pattern or practice of unconstitutional policing, California Attorney General Xavier Becerra (D) announced Friday.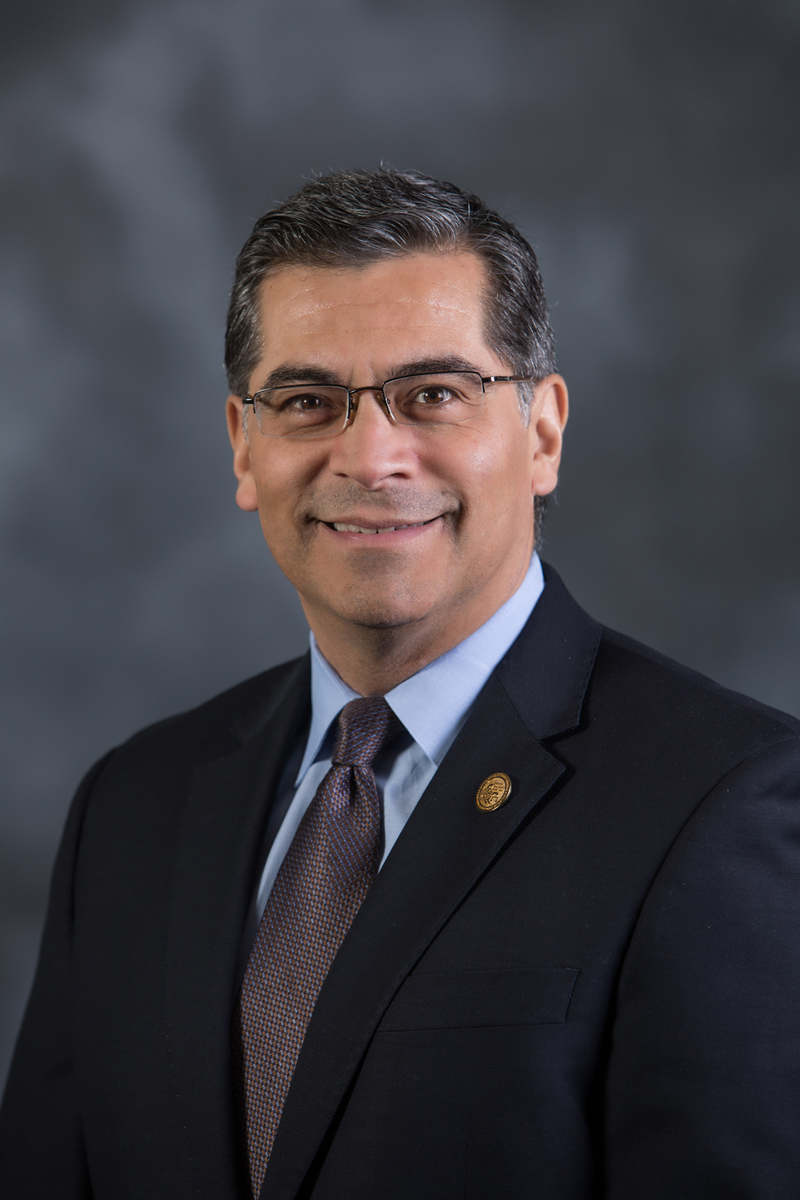 California Attorney General Xavier Becerra (oag.ca.gov)
LASD is the nation's largest sheriff's department, with nearly 18,000 deputies and civilian staff. They have been embroiled in accusations in recent months regarding fatal shootings, excessive force, deputy gangs, retaliation and other misconduct.
As a result, community activists have organized protests calling for independent investigations as Sheriff Alex Villanueva has repeatedly resisted the Board of Supervisors' attempts at oversight even as a county-appointed watchdog group called for his resignation, KTLA reported.
We are launching a civil rights investigation into the LA County Sheriff's Dept to determine if they've violated the law or the rights of Angelenos.

There are serious concerns and reports that accountability and adherence to legitimate policing practices have lapsed at LASD.

— Attorney General Becerra (@AGBecerra) January 22, 2021
While Becerra would not identify any specific incidents, the attorney general urged Los Angeles County residents to report potential abuses to his office. Though Becerra stressed that the probe is civil in nature and not a criminal investigation, he said his investigators had reviewed enough reports and evidence to reach a point where "we believed it was necessary to move forward" with a formal review.
"As opposed to a criminal investigation into an individual incident or incidents, a pattern or practice investigation typically works to identify and, as appropriate, ultimately address potentially systemic violations of the constitutional rights of the community at large by a law enforcement agency," the state Department of Justice said in a statement.
Villanueva pledged transparency with the state and said his department regularly requests for the Department of Justice to monitor its investigations.
"Our Department may finally have an impartial, objective assessment of our operations, and recommendations on any areas we can improve our service to the community," he said in a statement.
Statement regarding @AGBecerra announcement: pic.twitter.com/5DgxvjUq1o

— Alex Villanueva (@LACoSheriff) January 22, 2021
Becerra said his investigators will not be hampered by the sheriff's terms. They will be able to look into a system of potential abuses going back years to see if the practices conformed with law under previous department leaders, he said.
Becerra is President Joe Biden's nominee to lead the U.S. Department of Health and Human Services. A new state attorney general would not affect the state's investigation, he said.
In August of last year, Becerra filed criminal charges against the husband of then Los Angeles County District Attorney Jackie Lacey after he was recorded pulling a firearm on BLM protesters back in March, 2020, during an incident where he demanded they "get off of my porch."
David Lacey was charged with three misdemeanor counts of assault with a firearm against three people, Law Officer reported.
One of the three people, Melina Abdullah, a professor of Pan-African Studies at California State University, Los Angeles, posted a video of the interaction shortly after it occurred.
The video shows David Lacey pointing a handgun during an exchange that reportedly happened around 5:40 a.m. and, mysteriously enough, only a day before the district attorney's primary election.
Jackie Lacey prevailed in the primary, but went on to lose to the George Soros funded candidate, George Gascon.
"If ever there were a fox in the henhouse it's new Los Angeles County District Attorney George Gascón. He is far more concerned with defendants' happiness than victims' justice and his subordinates are calling him out," Law Officer reported after Los Angeles County prosecutors filed a lawsuit against their new boss last month.