MILWAUKEE — The Milwaukee branch of Black Lives Matter is accused of trying to raise millions of dollars for Waukesha mass murder suspect Darrell Brooks, whose bail is set at $5 million. A previous GoFundMe account was shut down last week after the platform said that it violated its terms of service.
Days after the original fundraising effort for the alleged massacre suspect was deleted by GoFundMe, a new effort was launched by Holly Zoller, who stated that donations will benefit The Bail Project, a national nonprofit organization that "provides free bail assistance to thousands of low-income Americans every year, reuniting families and restoring the presumption of innocence."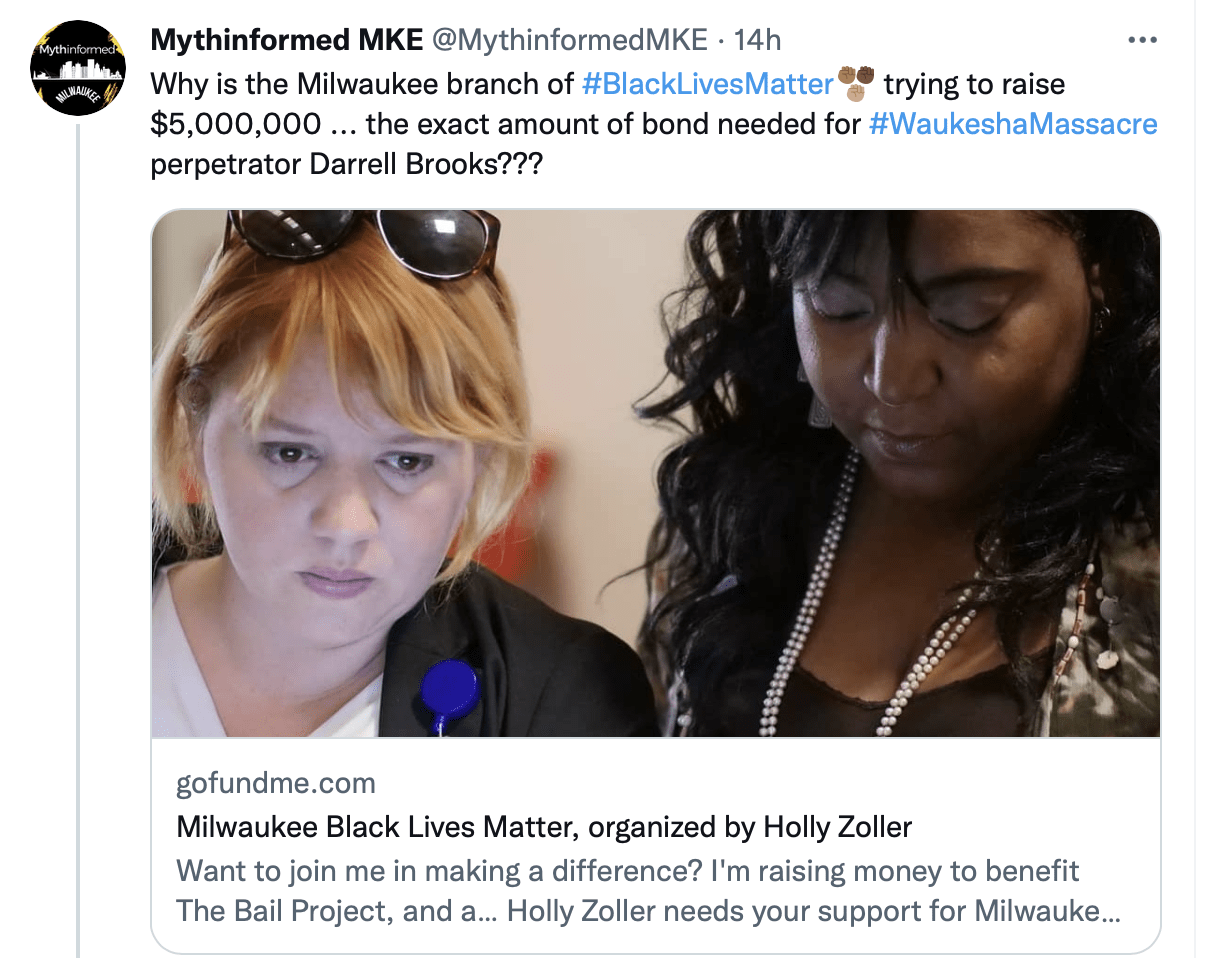 The Post Millennial reports that the Bail Project is a registered nonprofit on GoFundme. Donations are typically 100 percent tax deductible in the United States, according to GoFundMe.
The new fundraiser states that "we believe that paying bail for someone in need is an act of resistance against a system that criminalizes race and poverty and an act of solidarity with local communities and movements for decarceration."
"Want to join me in making a difference? I'm raising money to benefit The Bail Project, and any donation will help make an impact. Thanks in advance for your contribution to this cause that means so much to me," the description reads.