NEW ORLEANS – A Louisiana man accused of killing a sheriff's sergeant after reportedly ramming his vehicle during a pursuit has been arrested. In a longstanding law enforcement tradition, the suspect was taken into custody using the slain sergeant's handcuffs.
Anthony Savoie, a 33-year-old from Bourg, Louisiana was identified as the criminal defendant. He was arrested and charged with first-degree murder of a police office following the April 2 death of Sgt. Nicholas Pepper of the Lafourche Parish Sheriff's Office, Fox News Digital reported.
"The suspect was arrested with Sgt. Nicholas Pepper's handcuffs," the sheriff's office said. "Bail is set at $5.6 million."
The collision that killed Pepper occurred about 5 a.m. on April 2 along Louisiana Highway 1 in Thibodaux, west of New Orleans, according to the Louisiana State Police.
"The initial investigation revealed an officer with the Houma Police Department attempted to stop a vehicle for a traffic violation. The suspect fled at a high rate of speed," police said in press release. "Police pursued the suspect and, at some point during the pursuit, the suspect stopped. Officers attempted to negotiate with the suspect who sped off and rammed into a Lafourche Parish deputy's unit stopped nearby."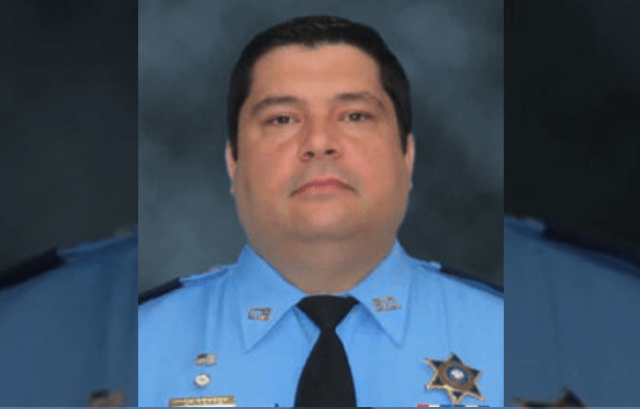 The sergeant "sustained fatal injuries as a result of the crash and was pronounced dead at a local hospital," while "the suspect was taken into custody and transported to a local hospital with moderate injuries," LSP said.
"He was secured and transported to the Lafourche Parish Detention Center and, after being booked, was transported to the Terrebonne Parish Criminal Justice Complex for housing," state police said.
Savoie was driving a Chevrolet Tahoe at the time of the collision, according to authorities.
In addition to the charge of first-degree murder, Savoie — who had a traffic warrant previously issued for his arrest — was also charged with attempted first-degree murder of a police officer and aggravated flight from an officer, according to Fox.
"Nick epitomized all that is honored and revered in a peace officer," Sheriff Craig Webre said in a statement. "The tremendous outpouring of love and gratitude from the community is truly appreciated. I ask that you continue to keep Sergeant Nick Pepper and his family, as well as our Sheriff's Office family, in your thoughts and prayers."
Pepper joined the Lafourche Parish Sheriff's Office in October 2007 and spent the bulk of his career in the agency's investigations division, according to the department.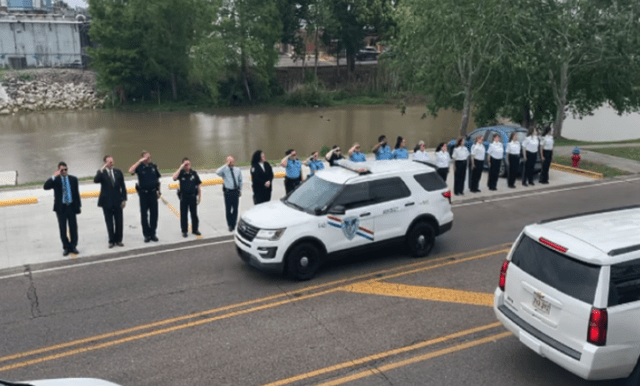 "He was an integral part of nearly every major criminal investigation in Lafourche Parish for more than a decade," the law enforcement agency said. "Prior to his LPSO career, he spent time with the Houma Police Department and the Terrebonne Parish Sheriff's Office, part of a law enforcement career that spanned nearly 24 years of service."
Pepper is survived by his wife — an investigator for the Lafourche Paris District Attorney — two daughters and a son.