TAUNTON, Mass. – Five officers with the Taunton Police Department in Massachusetts were stabbed Tuesday evening following a vehicle pursuit and confrontation with a knife-wielding man.
One officer was stabbed multiple times by the suspect, Taunton Police Chief Edward Walsh said, and four others were hurt — including Chief Walsh, during the 15-minute ordeal with the knife-wielding suspect, NBC Boston reported.
Douglas Hagerty, 35, of Taunton, was identified by the Bristol County District Attorney's Office on Wednesday morning as the suspect. He faces three counts of assault and battery with a dangerous weapon, two counts of assault with a dangerous weapon, two counts of malicious damage to a motor vehicle and one count each of assault and battery with a dangerous weapon causing serious bodily injury, armed assault with intent to murder, resisting arrest, reckless operation of a motor vehicle and failure to stop for police, prosecutors said. He is expected to be arraigned on Wednesday.
The sequence of events began about 6:45 p.m. Tuesday as officers were conducting a traffic stop on a motorist accused of a hazardous violation on County Street. While engaging with the cooperative traffic violator, an unrelated driver pulled up next to the officers and began shouting at them, according to Taunton police.
The driver, later identified as Hagerty, then sped off in a 2010 gray Honda Accord. Officers let him drive away without further interaction at the time.
A short time later, another Taunton patrol officer saw Hagerty operating his car in an "unsafe and reckless manner" and tried to conduct a traffic stop.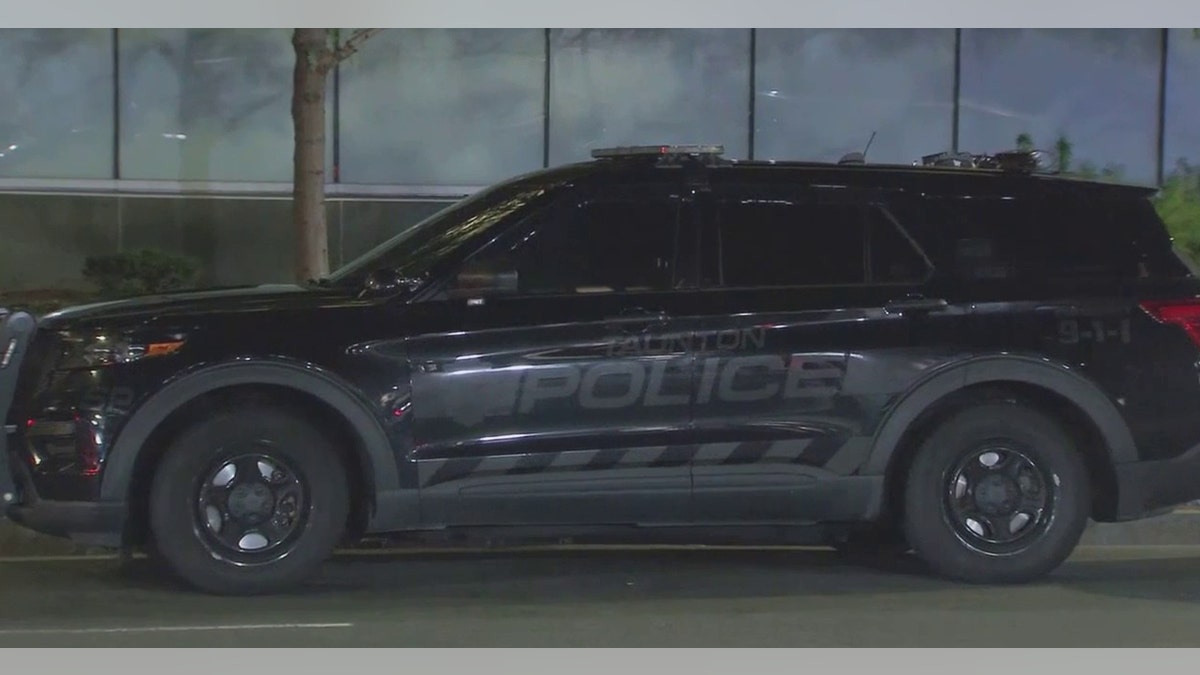 The driver fled again, nearly striking an officer who was approaching his car during the stop. As a result, police engaged in a vehicle pursuit.
The car chased ended when Hagerty crashed his car into an entryway at a multifamily residence on West Britannia Street and ran inside about 7 p.m. The home was later determined to belong to the fleeing suspect, Fox News reported.
Officers chased the man into the house, where he reportedly pulled out a knife and started slashing it at them, injuring two officers in the process.
Taunton Police Chief Edward Walsh wound up at the scene and was also wounded during the altercation after the suspect swung the knife at him and jabbed him in the torso, authorities said.
Walsh deployed his Taser on the suspect and police were able to make the arrest.
During the violent attack, a total of five officers were injured. One officer was airlifted to a Boston hospital with "serious slash wounds" on his face and the back of his head while a second officer was taken to the hospital by ambulance with knife wounds, Taunton police confirmed.
Walsh was treated for his puncture wound at Morton Hospital and was released Tuesday evening. The remaining two officers were injured while arresting the suspect and were also treated at Morton Hospital. All officers are expected to recover from their wounds, the chief said.
Hagerty was being treated at an undisclosed hospital in the area for unspecified injuries. Once he is medically cleared, he will be booked into jail on "a number of felony charges," police said Tuesday night.
"A lot of the officers were shaken up by this especially the injuries, based on the injuries they saw of their coworkers, so we're dealing with it right now, we're trying to deal with it right now with their mental health as well," Walsh noted.
Taunton Mayor Shauna O'Connell voiced support for law enforcement authorities, according to NBC Boston.
"When our police officers are injured and hurt, that affects the whole entire department," O'Connell said. "It affects this whole, entire community, and we stand by our law enforcement officers. They did an excellent job tonight, we are grateful for their service to this community."