Tucson Mayor Regina Romero has accused the organizers of a pro-law enforcement event of being white supremacists.
In a tweet, Romero said "requests from white supremacists have no place on our City streets."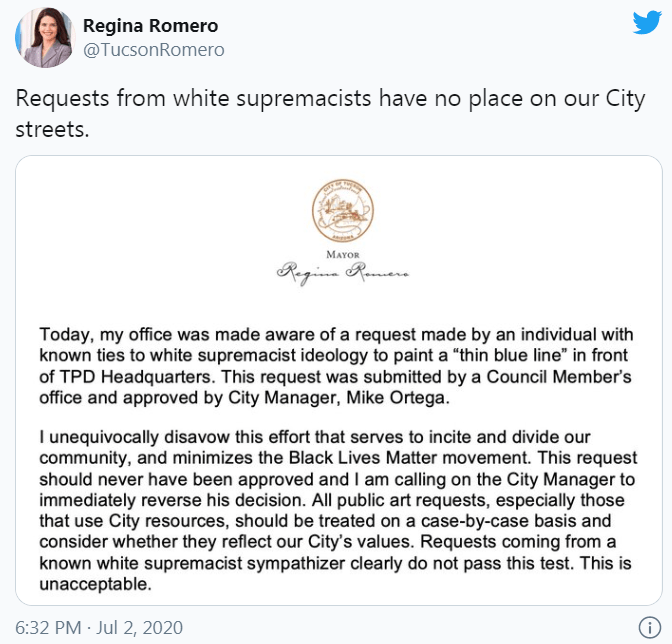 Romero gave no specifics on why she identified the group as white supremacists.
FOOD TRUCK SAYS THEY CAN REFUSE SERVICE TO COPS
According to News 13, a Tucson-based group has been been granted a permit to paint a thin blue line on Stone Avenue, just outside of the Tucson Police Department headquarters this Saturday.
The thin blue line has long been a symbol of support of law enforcement.
In her tweet, Romero said "I unequivocally disavow this effort that serves to incite and divide our community, and minimizes the Black Lives Matter movement."
On June 19, Romero announced the addition of a Black Lives Matter Banner on the City Hall Building.
Photo Courtesy: YouTube