Share and speak up for justice, law & order...
KIMBERLY, Ala. – An Alabama police officer was fatally shot Tuesday night during a pursuit on Interstate 65 South, according to authorities.
As a result, four people were later taken into custody in connection to the shooting.
One of those four, Preston Johnson, 37, was booked into Jefferson County jail for capital murder of a police officer Wednesday morning. He is being held without bond, Al.com reported.
The unidentified officer worked for the police department that serves the communities of Kimberly and Hansen.
Kimberly Mayor Bob Elderbrock on Wednesday morning confirmed the officer had died. The name of the officer has not been released but the mayor said he had been with the department for a year or less.
His death marks the first time a Kimberly police officer has ever been killed in the line of duty. "Everybody loved him' Elderbrock said. "He was a tremendous asset to our community."
The incident began shortly after 10 p.m. Tuesday when Warrior police attempted to stop a vehicle. When the vehicle would not stop, Kimberly police joined the chase.
Consequently, shots were fired and the Kimberly officer was hit. The officer was rushed to UAB Hospital under police escort, but later passed away.
A Warrior resident who lives near the shooting scene said she heard 10 to 12 shots in rapid succession.
Warrior police Lt. Corey Archer said a suspect and three other individuals were taken into custody on U.S. 78 near Dora. Jefferson County deputies, Adamsville and Sumiton police were among those at the arrest site. The four people detained by police were also still at the scene around 1:30 Wednesday morning.
The Alabama Law Enforcement Agency's State Bureau of Investigation had issued a blue alert in connection to the shooting. The alert was later cancelled when officials said the suspect, 37-year-old Preston Chyenne Johnson, was in custody.
(Some court and jail records spell his middle name Chyenne; others Cheyenne.)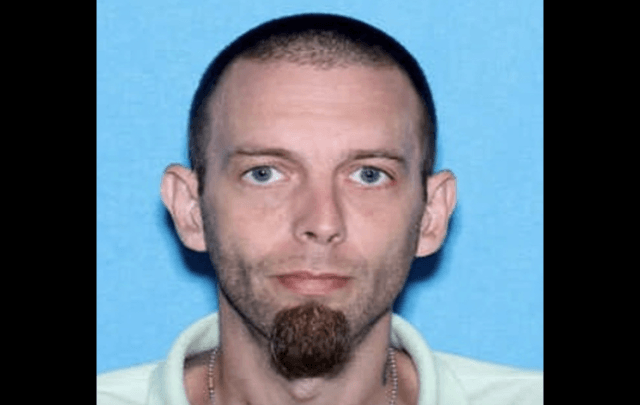 "Preston Chyenne Johnson may be traveling in a black 4-door 2003 BMW 325ISA with Alabama tag 2495AS2 and missing a bumper," the alert stated. "Preston Chyenne Johnson is believed to be a serious risk to the public. Preston Chyenne Johnson was last seen traveling southbound on Interstate 65 around mile marker 281 on February 4, 2020."
At some point after the shooting, Johnson crashed the BMW and called someone to pick him up in a GMC pickup, which he was in when detained on U.S. 78, authorities said.
Johnson reportedly had a large amount of money on him when he was taken into custody.
The State Bureau of Investigation is investigating the shooting, according to Al.com.
They have scheduled a press conference for later on Wednesday.
This is the scene where the shooting happened. https://t.co/RCR1qLjrUa pic.twitter.com/dKgqAeOZqL

— carol robinson (@RobinsonCarol) February 5, 2020
According to court records, Johnson was arrested in Cullman County on Oct. 31, 2019 on charges of possession of drugs with intent to distribute and possession of drug paraphernalia. Police found him with 13 grams methamphetamines, suboxone, baggies, and scales. Records state Johnson was also in possession of a stolen Corvette.
Cullman County Sheriff Matt Gentry at the time told AL.com that Johnson also had an AR-15, which he is forbidden to have because he is a convicted felon.
That case has a hearing set for March 2, Al.com reported.
In 2017, Johnson pleaded guilty to drug possession in Morgan County and was released on parole in July 2018, according to state records.
———
UPDATE: Nick O'Rear has been identified as the Kimberly police officer killed in the line of duty Tuesday night.
O'Rear, 33, was a father of two with a third child on the way. Read more.
Share and speak up for justice, law & order...