June 7, 2023
OCALA, Fla. – A Florida woman who fired a weapon through her front door and killed her neighbor was taken into custody and charged late Tuesday, according to law enforcement authorities. The deadly encounter was a horrific conclusion to a longstanding feud about the victim's children playing outside.
Susan Lorincz, 58, was arrested and booked on the charge of manslaughter in the shooting death of Ajike "AJ" Owens, 35, Marion County Sheriff Billy Woods said in a video posted on Facebook shortly after midnight Wednesday, FOX 35 Orlando reported.
Deputies with the Marion County Sheriff's Office responded on June 2 at about 9 p.m. to a residence in the 1600 block of SW 107th Lane in Ocala regarding a trespassing call. Upon arrival, they found Owens suffering from a critical gunshot wound. She was rushed to a local hospital but did not survive.
Owens went over to Lorincz's residence to reportedly confront her about allegations that she threw a rollerblade skate at one of her children earlier in the day, according to the news outlet.
"Ms. Lorincz's fate is now in the hands of the judicial system, which I trust will deliver justice in due course," Woods said in a statement.  "As I go to bed tonight, I will be saying a prayer for Ms. Owens' children and the rest of her family. I'd ask all of you to do the same."
The sheriff's office was criticized for not acting faster in the case, but Woods told local media that detectives had to get the full picture of what transpired, including talking to the victim's four children, before an arrest was made, according to the New York Post.
"And we got a bigger picture, the full picture. And my detectives wanted to make sure that we closed all the loopholes, so she would not have the defense of using the 'stand your ground' law, and this is not 'stand your ground,'" the sheriff noted.
"Let me make that clear — this was not 'stand your ground.' It was an unjustified shooting."
Consequently, Lorincz is facing a charge of manslaughter with a firearm and culpable negligence, the sheriff's office said.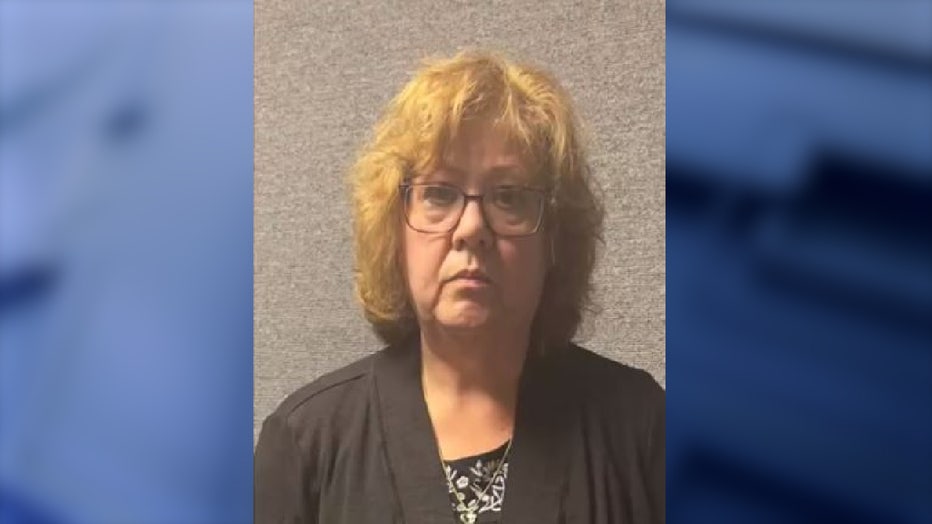 Susan Lorincz (Photo via Marion County Sheriffs Office)
Woods told reporters that culpable negligence occurred since children were present during the commission of a crime.
Furthermore, Lorincz is charged with assault and battery against Owens' children based upon the altercation that occurred prior to the homicide, FOX 35 reported.
---
Law Officer article, June 6, 2023
OCALA, Fla. – A mother of four children in Florida was shot and killed Friday after challenging a neighbor who reportedly confronted the woman's children amid a long-standing "neighborhood feud," according to the Marion County Sheriff's Office.
Ajike "AJ" Owens, 35, suffered gunshot wounds that came through the door of her neighbor's residence. She later died of her injuries at a nearby hospital Friday evening, Marion County Sheriff Billy Woods told reporters during a press conference on Monday.
Deputies initially responded to a trespassing complaint late Friday at a residence on SW 107th Lane in Ocala, Florida. Upon arrival, law enforcement personnel discovered Owens suffering from gunshot wounds. Although she was transported to the hospital, she did not survive, FOX 11 reported.
The fatal encounter between Owens and the shooter, only identified as a woman, began after Owens' children were playing in a field near the woman's residence and a dispute occurred.
According to Sheriff Woods, the shooting death came during an ongoing two-year feud.
The woman who shot and killed Owens has not been arrested or charged. Detectives and the State Attorney's Office are trying to determine if self-defense claims are feasible and justifiable under the circumstances, according to the sheriff.
Sheriff Billy Woods said Ajike Owens was shot and killed by a neighbor. (

Marion County Sheriff's Office)
Deputies have been called at least a half-dozen times concerning the ongoing feud between the women since January 2021.
"I wish our shooter would have called us instead of taking actions into her own hands," Woods said. "I wish Ms. Owens would have called us in the hopes we could have never gotten to the point at which we are here today."
Prior to the shooting, Owens' kids were playing outside in the field near the shooter's apartment. The woman yelled at the children and then threw a pair of skates at them, striking one of the kids, Woods said, according to the New York Post.
Owens 9-year-old child told her about the interaction with the woman. As a result, Owens later approached the woman's apartment, leading to the argument and subsequent shooting, detectives said.
Attorney Ben Crump is representing the Owens' family. He said on Twitter the confrontation also involved the child's iPad, which was left behind in the field and taken by the woman.
This is Ajike "AJ" Owens — a mother of 4 fatally shot after she reportedly knocked on the door of a white woman's residence to retrieve her child's iPad. It's believed that Owens' children accidentally left the device behind in a field they were playing in, & the woman took it. pic.twitter.com/jfC6JJdQCS

— Ben Crump (@AttorneyCrump) June 5, 2023
"There was a lot of aggressiveness from both of them, back and forth," Wood said the shooter told detectives. "Whether it be banging on the doors, banging on the walls and threats being made. And then at that moment is when Ms. Owens was shot through the door."
Though Woods acknowledged complaints about the pace of the investigation, he noted Florida's "stand your ground" law means he can't arrest the woman unless he can prove the shooter failed to act in self-defense.
Owens' mother, Pamela Dias, said her daughter was shot with her grandson standing next to her.
"My daughter, my grandchildren's mother, was shot and killed with her 9-year-old son standing next to her," Dias said. "She had no weapon. She posed no imminent threat to anyone."