Weapon accessories come and go. During the past 30-plus years, I've seen any number of items introduced to great fanfare only to fall into oblivion within a year or two. What's good, however, sticks around. From holsters and handgun ammunition to storage systems and sights, the following products aren't just cool, I actually use them.
NTAC Holsters
Like many handgun enthusiasts, I'm also a bit of a holster nut. I'm always looking for a better, faster way to carry my concealed handgun. This has often led me to custom holster makers.
I came across John Hibberd of NTAC Holsters, a one-man shop in southern Michigan. Hibberd makes a small line of custom Kydex rigs that are simple, effective and reasonably priced. I ordered his multi-use belt holster that can be used as both an outside- and inside-the-waistband rig due to its distinctive design.
As an outside-the-waistband holster, the rig rides tight to the body and is high riding. However, if you have a shorter torso, Hibberd can supply belt loops that help drop the holster down a bit while maintaining the close-to-body fit. The square profile that makes the holster so concealable on the belt also makes it a good fit inside. By attaching Kydex belt clips to the face of the holster, it can be slid into the waistband for all day comfort.
The holster is light and precision molded to offer a reasonable level of retention as well as a fast draw. It's available in right- or left-hand styles, with straight drop or FBI cant.
NTAC Holsters
586/255-2856
www.ntacholsters.com

Safe Direction
New from Safe Direction is the low-profile, portable ballistic security handgun storage system called the Operator High Security Case, available in black with a subtle monochrome front-face-indicator and matte black security grommet. The case is designed to meet the needs of law enforcement professionals who require a more discreet presence while transporting a handgun.
Safe Direction's patent-pending IIIA ballistic containment system is enclosed in a unique, double-slash-resistant case and secured by a seven-pin locking mechanism. The entire case can be secured to a car interior or closet hardware with the officer's own handcuffs attached through the integrated, heavy-duty security grommet. It will absorb a single discharged standard duty cartridge up to .45 ACP. The medium case measures 13 x 11 inches with a ballistic containment area of 10 x 7 inches. The high-security case also features a heavy duty wrap around webbing handle system with hook and loop closure, ergonomic zipper tab and three interior magazine sleeves.
Safe Direction LLC
877/357-4570
www.safedirection.com
LaserLyte
LaserLyte has introduced the Rear Sight Laser (RSL), a sighting device incorporated into the rear sight of a handgun. Compact in size and offering innovative performance, the new RSL is easy to install and operate. It offers a high-power laser without the need to replace existing grips, internal stock parts or use specially fitted holsters. The activation switch is placed at the back of the slide on the sight itself and is easily activated by the thumb. The first press of the button produces a constant on mode, and a second press produces a flickering pulse. A third press deactivates the laser. A small LED on the back of the unit indicates whether the laser is on and what mode it is in. Although some will find this complicated, it's not activated when not needed, and it's similar to models that have a switch in the grip.
The RSL fits a number of popular pistols, including Glock, Smith & Wesson M&P and the Ruger SR-9 series. Constructed from MIM 4650, nickel-enriched, high-carbon steel, the same material used for most heavy-duty gun parts, it's also black oxide, bead blasted for a non-reflective finish. When mounted onto the pistol, the RSL will fit all Level 1 and 2 holsters. Powered by four commonly used watch batteries that provide one hour of run time in the on mode and two hours in pulse mode, the RSL will be ready when you need it.
Laserlyte101
928/649-3201
www.laserlyte.com
Leupold
The mini-red dot is the sighting system of the future for all combative firearms. The use of Aimpoint, ACOG and E.O. Tech mini-red dots is a done deal on carbines and is increasing on shotguns.
Leupold agrees. The company has just introduced its compact, new Delta Point red dot, which ushers in the next generation of illuminated reflex sights with progressive technology that speeds target acquisition and keeps shooters focused on the threat they face. The Delta Point can be used with nearly any firearm, from handguns to shotguns to AR-style rifles, with total confidence. Delta Point's compact size allows mounting on magnified optics for use when moving from distant to short-range targets or dealing with changing environments in a single tactical situation.
The Delta Point comes in a kit that includes numerous mounting options, saving the additional expense of purchasing separate mounts. A special plate system aligns the mount with the gun, ensuring a good fit, and each kit has plates for 10 of the most popular handguns with compatibility for up to 40 more. There's also a cross-slot mount for easy coupling with Picatinny/Weaver-style rails and bases.
Key features that make Delta Point truly unique include an innovative aspheric lens, motion activation, auto-brightness sensor, locking elevation and windage adjustment system, and an ultra-light, rugged, magnesium housing. Two reticle options are available: 7.5 MOA Delta and 3.5 MOA Dot. To deliver up to twice the battery life of other reflex sights, an auto-off feature shuts down the reticle after an inactive period. In addition, DeltaPoint comes with a cover that can be placed over the sight to turn it off.
Leupold
800/538-7653
www.leupold.com
Defog It
Would you like me to define the word excitement? It's looking for an armed suspect and having your glasses or goggles fog up. If you use Defog It, that will be a thing of the past. The fact is, when your safety depends on fog-free vision, you can't settle for second best, and I've found Defog It's the best product of its type. It's the anti-fog solution proven by military units worldwide for vision-critical situations. All you have to do is wipe it on, and you've got anti-fog safety or eye glasses, anti-fog goggles, anti-fog face shields. You'll be ready for heat, cold and high humidity, even when your job means working up a sweat. One application of this defogger lens treatment, which is safe for all optics, and you're protected all day.
Nanofilm sent me a few samples of this product and, after a range session on a humid day, I used them during my next training session. I can't say enough good things about this product. Defog It comes in an easy wipe-on tissue configuration that makes application simple. It goes on clear with no haze and can be used over and over again: 8–10 applications on glasses and sunglasses; 4–5 applications on goggles and face shield. Defog It's currently being used by the U.S. Military in Iraq.
Nanofilm
800/883-6266
www.defogitworks.com
Winchester Ammo
Winchester's SXT line of handgun ammunition, especially the 127 grain +P+ load in 9 mm, is street proven in multiple calibers. During the 2010 SHOT Show, I heard it was being discontinued, so I went to the company's booth and demanded to know why. I told Winchester's representative that any company in its right mind doesn't discontinue a proven product just to introduce something new. After being assured that the SXT line was not being discontinued, I was asked to take a look at its newest line of ammo, the PDX1 series.
The Bonded PDX1 line uses FBI technology and is engineered to maximize terminal ballistics, as defined by the FBI test protocol, which tries to simulate real-world threats where a wide variety of barrier materials are present. PDX1 features include a proprietary bonding process, which welds the bullet's lead core and jacket together, controlling expansion and providing superior retained weight. The specially designed hollow point works with the bonding process for exceptional performance through tough barriers and varied velocities, and the jacket notching helps promote positive and consistent expansion that's 1½ to twice the diameter of the original bullet. The copper alloy jacket is contoured for maximum upset, while the nickel-plated shell cases help ensure positive functioning through smooth chambering and shellcase ejection.
Although I'm not ready to give up my SXT rounds just yet, I like what I see in PDX1 and the testing I've done with it is encouraging.
Winchester
www.winchester.com
Grip Pod
The Grip Pod System is vertical fore-grip integrated with a strong and stable bipod. Its legs deploy at the push of a button. It offers advantages never before available in a single accessory. In reality, it's an enhanced target acquisition system. While using the Grip Pod, a shooter can go from standing to prone and have a stable base for aimed firing in place before hitting the ground. No more cumbersome bipods that have to be manually clipped on or folded into position. The Grip Pod is manufactured from aerospace materials that exceed military specifications for construction and finish. It mounts quickly and easily to any rifle or carbine rail system.
The Grip Pod is currently in use with the U.S. Navy SEALS, Army Special Forces, Marines, Coast Guard, FBI HRT and other special mission units. Grip Pod has been selected for use on U.S. Army Designated Marksman rifles, and it's part of the down-select for the SCAR (S.O.F. Capable Assault Rifle) Project. Grip pods are available in black or tan and in a Mil Spec or a law enforcement version.
Although some may think it's a bit cumbersome, I've found that it's actually lighter than many comparable models. It's long enough to contain the bipod legs and no longer. A shorter version just can't be done. Before you dismiss it, try it. You'll be glad you did.
Grip Pod Systems
800/471-3144
www.grippod.com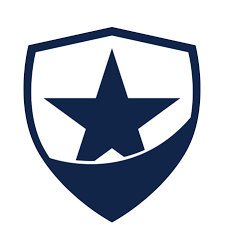 Latest posts by Law Officer
(see all)