JEFFERSON COUNTY, Ala. – Police in Alabama are trying to find a registered sex offender in the death of a woman who was reported missing after leaving a bar with two strange men and then texting a friend, "I feel in trouble."
Investigators assert that Frederick Hampton, 50, was with Paighton Houston when she disappeared the night of Dec. 20. According to Deputy Chief David Agee of the Jefferson County Sheriff's Office, Hampton disposed of the woman's body the day after she died.
"We have evidence the victim and offender were together the night of December 20, 2019." said Deputy Chief Agee. "We have evidence the victim died the next day at a house on McClain Street in Brighton. We have evidence that after the victim died, her body was disposed of in a criminal manner by Fredrick Hampton."
"We are actively looking for him," Agee confirmed during a Thursday press conference. Furthermore, the deputy chief said Hampton could be in Georgia. The wanted man is facing an abuse of corpse charge, according to authorities.
The 29-year-old woman from Trussville was found buried in a shallow grave in the backyard of a house believed to be owned by Hampton's relatives on Jan. 3, Agee said. The house was in Hueytown, near Birmingham.
Houston's cause and manner of death have not been determined but Deputy Chief Agee said, "no physical trauma of the body of the victim would have led to her death."
Hampton, of Brighton, Ala., previously served 20 years in prison for a 1991 rape and sodomy conviction, Fox 6 Birmingham reported. He was released in 2012.
The bar where Houston was last seen was in Birmingham, authorities said.
About 12:15 a.m. on Dec. 21 she texted a friend saying that she didn't know who she was with and that she could be in trouble.
Agee said the investigation was continuing and Hampton could face additional charges, Fox News reported.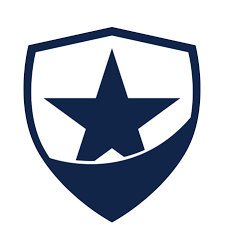 Latest posts by Law Officer
(see all)