NEW YORK – A uniformed police officer was shot in the Bronx on Saturday night, authorities said.
The shooting occurred about 8:30 p.m. at 906 Simpson St., near E. 163rd St. and Baretto St., just west of the Bruckner Expressway in Longwood, reported New York Daily News.
The officer was sitting in a marked police van when he was shot. The vehicle has a a bullet hole near one of its windows, according to the report.
The officer was rushed to local hospital, where he was reported conscious and alert, a police source said.
Officers were reportedly looking for a black male suspect who was wearing a black jacket.
Several blocks around the shooting scene were cordoned off as police investigated.
———
UPDATE #1: A second officer was shot in an ambush attack inside the 41st Precinct about 12 hours later. That suspect is in custody.
The officer at the wheel of the van who was shot Saturday night was grazed in the chin and neck, but avoided serious injury. He was expected to released from the hospital Sunday. The suspect remains outstanding. Read more.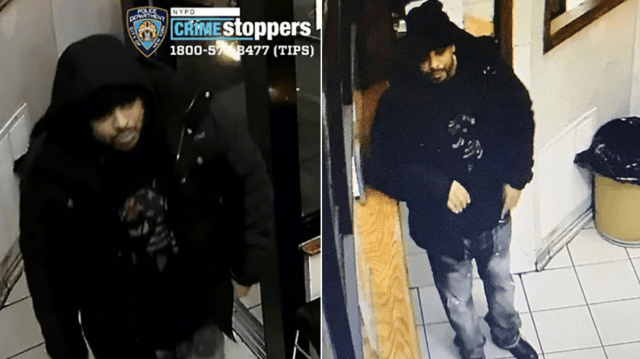 UPDATE #2: Robert Williams has been identified as the shooter in both ambush attacks. He is in custody. Read more.