RACINE, Wis. — A search is underway for a gunman after an off-duty police officer was shot and killed at a bar in Racine.
The shooting happened around 9:40 p.m. Monday at Teezers Bar, located at 1936 Lathrop Avenue, reported WGN.
Police said Officer John Hetland, who was off-duty, witnessed an armed robbery and while attempting to stop the suspect, was fatally shot.
The Racine Police Department is announcing his death as a "line of duty death" because he stepped into action, despite the fact that he was off-duty. Officer Hetland was a 24-year veteran of the department.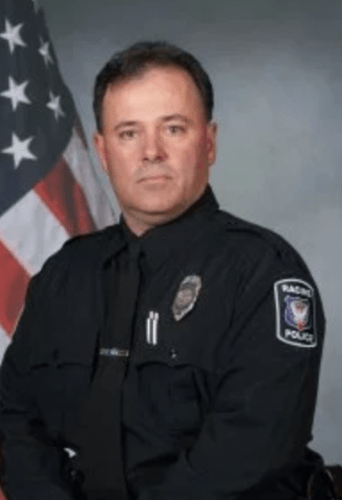 In a statement the police department said, "Officer Hetland was a trusted and highly respected member of the department, serving in various positions over the years, including an assignment as a field training officer, as well as a member of the Greater Racine FBI Gang Task Force."
According to the report, Hetland leaves behind two children.
In the news:
An investigation is underway. No one is in custody.
Anyone with information are urged to contact the Kenosha County Sheriff's Department at (262) 656-1234.