Los Angeles County Sheriff's Department (LASD), the country's largest sheriff's agency, provided an inside look at their new tech capabilities on November 2, when they formally announced the rollout of a comprehensive technology platform for every patrol unit. Law Officer took a close look at the extensive system and it's very impressive. LASD Commander Daryl Evans summed it up by saying, "This is not an evolution, this is a revolution."
LASD is replacing an outdated mobile data terminal system that's been in operation since the mid-80s. According to Captain Scott Edson, who's been involved in the tech effort for more than a decade, the aging MDTs dramatically limit the operational awareness of deputies in the field. "MDTs are essentially dumb terminals," Edson said. "The calls get sent to the deputies but they just don't have an awareness of other events. The biggest change deputies will experience [with the new system] is an increase in knowledge. They'll be able to engage in intentional patrol."
The core of the new system will be 2,600 Panasonic Toughbook CF-31s. Using the capable platform provided by the venerable Toughbooks, LASD is turning each patrol car into a tech powerhouse with each unit having:
Blue Check – an infield fingerprint device that can verify or check a person's identity
Direct Internet access to a library of resources
Report management system
Crime analysis and crime mapping
Mobile mapping with direct routing capability
Ability to coordinate multiple unit response
The integrator for the massive project is Raytheon, a company that's demonstrated its technology ability in military and communication circles, but is relatively new to this area of public safety.
Captain Edson said the biggest challenge of the project has been the sheer enormity of the effort combined with the use of cutting edge systems that must integrate with existing systems. "We're using the Panasonic CF-31 and Windows 7," he said. "Basically we're bringing in a totally new operating system and integrating it with legacy systems."
This is a very different way of doing business and each deputy will receive eight hours of specialized training. Four hundred deputies have already received the training and thousands more will be going through it as the systems are installed over the next two years.
As impressive as the project is, LASD is already considering the next generation. "Now that we're rolling out the MDCs, we'll need to start looking for the next tool that will be most appropriate for our operation," Edson said.
There are a lot of lessons to be learned in this project and we'll be following it closely. Stay tuned.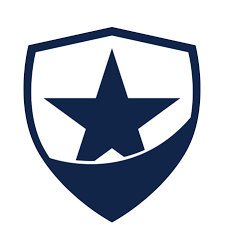 Latest posts by Law Officer
(see all)