LOUISVILLE, Ky. – A new middle school principal in Louisville, Kentucky was arrested Monday, his first on the job. The arrest was related to a domestic incident that occurred last year, according to reports.
Leroy Littles Sr., 44, began work Monday at Frederick Law Olmsted Academy North and was greeted with a sign that read, "Welcome, Principal Littles." Unfortunately, the day ended early for the new administrator as he was taken into custody due to a crime related to a domestic incident that occurred on Christmas day this past December, WDRB-TV reported.
Law enforcement authorities served an arrest warrant on Littles at the school after he was formally charged with fourth-degree assault and third-degree terroristic threatening.
According to a police report obtained by the news outlet, Littles arrived at his girlfriend's home when she was seen departing with a former boyfriend. Littles began arguing with his girlfriend, and the verbal confrontation with the woman became physical with the other man. He reportedly battered the former boyfriend, who sustained injuries to his face and head, the New York Post reported.
During the attack, Littles allegedly said, "I know where you live, motherf—–, I'll be back," according to Law&Crime.
Littles departed the scene prior to the arrival of officers from the Hillview Police Department. Part of the criminal investigation included video taken by the victim, which was provided to the Bullitt County Attorney's Office days after the confrontation occurred.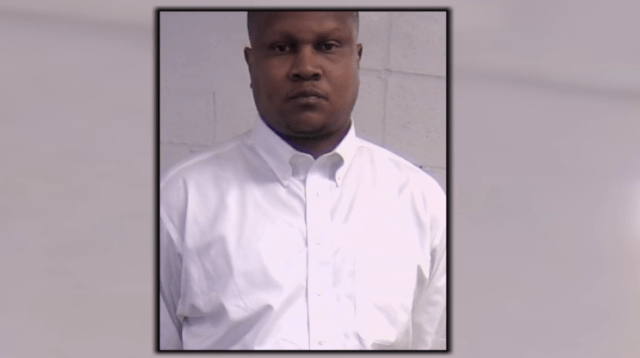 The Jefferson County Public Schools (JCPS) district addressed the arrest in a letter to parents.
"You may have seen or heard local media stories about allegations against Olmsted North Principal Leroy Littles, Sr. The charges are unrelated to JCPS," the correspondence noted. The district also announced that an assistant principal was placed in charge of the school.
Littles has 16 years of experience working for JCPS. Prior to the position as principal, he worked in the school district as a longtime English teacher, behavioral coach and the principal intern at Waggener High School earlier in the school year. The district has placed him on leave pending further investigation.
The arrest warrant was issued Dec. 28, 2022. It was unclear why Littles was not taken into custody until Monday. He was booked on the arrest warrant at the Louisville Metro Corrections Monday afternoon.