Share and speak up for justice, law & order...
Houston, Texas – An off-duty deputy's wife and his 4-year-old stepdaughter were shot early Sunday morning when a gunman forced entry into their Houston, Texas, home and opened fire, according to Police Chief Troy Finner.
The incident occurred at approximately 2 a.m. when the Harris County deputy constable and his family were sleeping in their Montrose neighborhood apartment in Houston, Texas, when the suspect reportedly broke into the officer's home, according to KTRK.
Houston police responded to the area on an "officer assist" call where the suspect, described as a man wearing all black and armed "with a shotgun and some kind of assault weapon," had forced his way into the deputy's apartment and opened fire.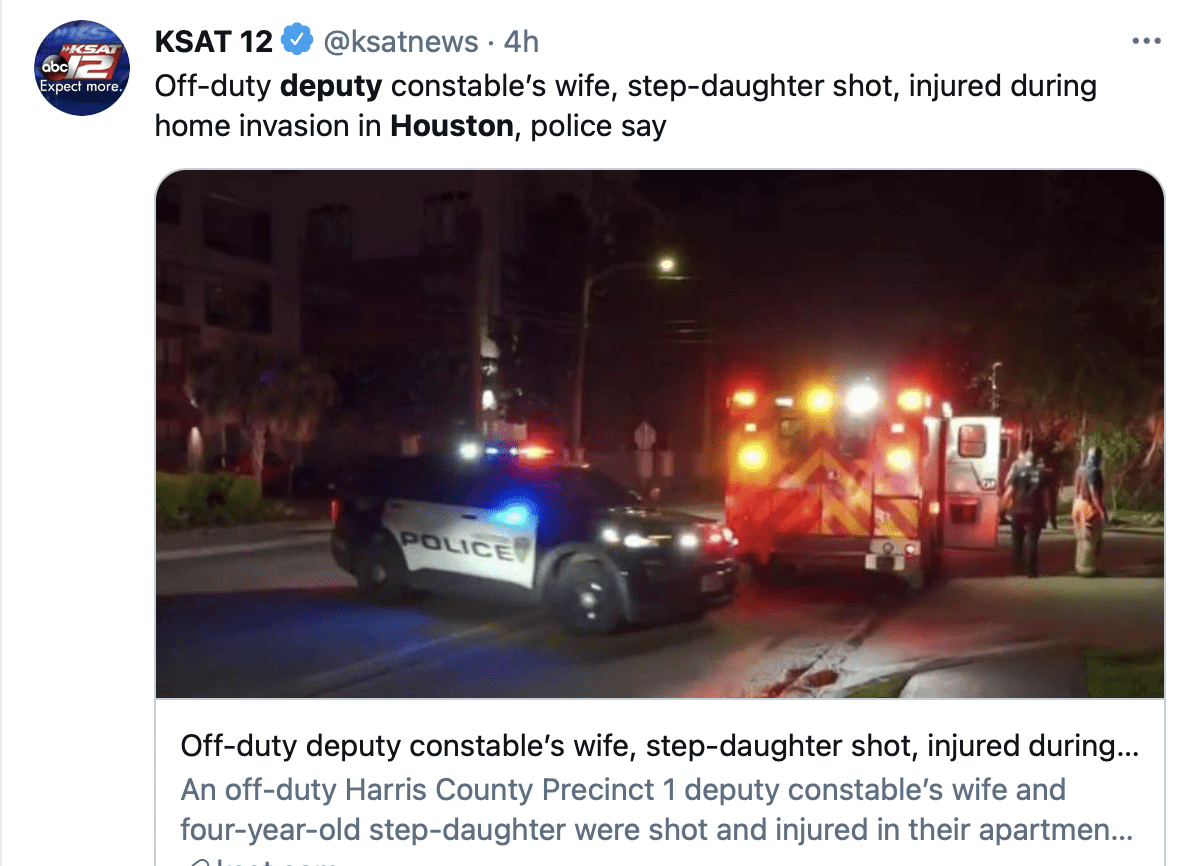 After hearing noise in his home, the deputy woke up and confronted the suspect which led to the two men exchanging gunfire before the assailant fled the scene.
The suspect has not been captured and it is not known whether he was struck by gunfire. According to Houston Police Chief Troy Finner, investigators did find a trail of blood at the crime scene.
The deputy's wife was shot in the leg and his stepdaughter was shot in the arm. Both injuries are not life threatening but the stepdaughter did require surgery according to ABC News.
A motive for the shooting is not yet known and an investigation is ongoing.
Share and speak up for justice, law & order...