There s a new deputy in town, said Los Angeles County Sheriff Lee Baca by way of introduction.
He's 17 months old and likes to lick people. His name: Johnny Ringo.
The black golden retriever is the newest addition to the L.A. County Sheriff s Department s (LASD) Hazardous Materials detail the first dog trained to sniff out chemical, biological, radiological and nuclear weapons (CBRN).
Johnny Ringo will be deployed at preplanned events the Rose Bowl, the Golden Globes as well as ships at sea or entering the port. Stuff like that, explains his trainer, Det. Wayne Carpini. He's pretty much in training all day long, keeping ready. We take him on the subways, anywhere there could be a threat.
According to the LASD, Johnny Ringo can detect levels of chemical agents below any currently available instrumentation. Austin-based technology company Signature Science developed the means of training the dog to sniff out dangerous components in a non-lethal manner.
The dog is used like a bomb dog to sweep an area for a device that hasn't gone off yet, says Det. Carpini. If the dog dies, I'm going to die too. So we re trying to find the device before it goes off. Only a dog can do that.
Johnny Ringo was acquired by the LASD on Oct. 16, 2009, in Holland through Work Dogs International, which worked closely in his training.
They got us a great dog, says Det. Carpini. European dogs have a higher drive. The breeding in Europe is a lot more pure, and dogs are bread to work, not as pets. So he's got the drive and the temperament for this kind of work.
Johnny Ringo has been through 235 hours of CBRN training. Carpini has been through 89 hours of training in handling him, and every day they continue their training together. We've been going since 3 a.m. today, says Det. Carpini, and we're going home to train some more. His energy and drive are just incredible.
Even so, Johnny Ringo is still a puppy.
We were at the Rose Bowl doing the events, says Det. Carpini, with a smile in his voice. I'm walking him around the tents in a parking lot, where there's absolutely nothing around. I look down and he's got a whole slice of pizza hanging out his mouth! He's amazing like that.
For more information on Signature Science, visit www.signaturescience.com. For more information on Work Dogs International, visit www.bombdogdetection.com.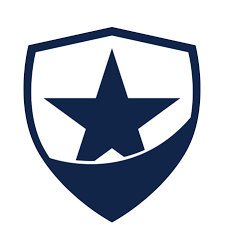 Latest posts by Law Officer
(see all)