Share and speak up for justice, law & order...
NORTH PORT, Fla. — People in North Port, Fla., are preparing to protest on Friday outside the home of Brian Laundrie – the boyfriend who is a person of interest in Gabby Petito's disappearance – urging him to speak up and help investigators.
The couple was traveling around the U.S. in a van when she mysteriously disappeared. Petito's last known location was Aug. 25 in Grand Teton National Park. Laundrie returned home to North Port on Sept. 1, where their trip began. The van was recovered by police at his family's home on Sept. 11 shortly after Petito's mother reported her missing. Laundrie has been uncooperative with the investigation since the inception, Law Officer reported.
The North Port demonstration is planned for 5 p.m. local time, according to Fox News. The case grabbed national attention as the Petito's family has made repeated pleas for Laundrie, 23, to reveal more information.
Petito's mother, father and stepparents said they have all tried to reach out to Laundrie's parents on several occasions, but hear nothing but silence.
"You can't have a more frustrating situation… Look where we are," Gabby Petito's father, Joe, said on "Hannity" Thursday night. "Everyone's sitting here trying to bring Gabby home and the only one who doesn't care is the one who's supposed to care about her the most."
"We're asking everybody to continue looking because obviously the three people that live in that house just don't care," Joe Petito said. "They can put whatever statement they want out. At the end of the day, they do not care. It's as cold and as cruel as you can possibly be."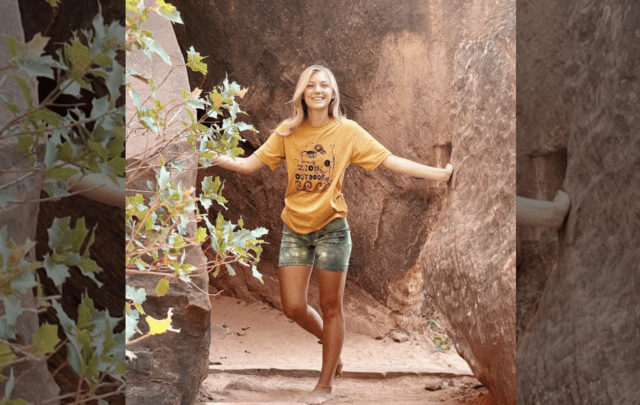 Earlier, Laundrie issued a sterile statement through his attorney regarding the 22-year-old's disappearance.
"I understand that a search has been organized for Miss Petito in or near Grand Teton National Park in Wyoming," Brian Laundrie said in a statement, Law Officer reported.
"On behalf of the Laundrie family it is our hope that the search for Miss Petito is successful and that Miss Petito is re-united with her family," said the statement.
"On the advice of counsel the Laundrie family is remaining in the background at this juncture and will have no further comment," it said.
Laundrie's sister, Cassie, told ABC's "Good Morning America" that she hasn't been able to get in contact with her brother recently either, Fox reported.
"I haven't been able to talk to him. I wish I could talk to him," she said.
"Me and my family want Gabby to be found safe," Cassie Laundrie added. "She is like a sister and my children love her. All I want is for her to come home safe and sound and this to be just a big misunderstanding."
Demonstrators already rallied outside of the Laundrie home in North Port on Thursday, with one holding a sign saying "Truth always comes out!"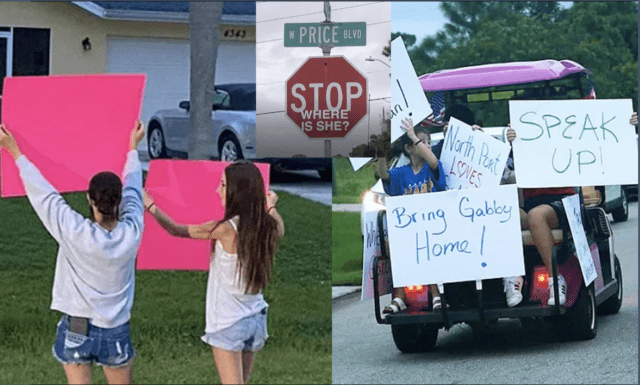 "We're standing up for somebody who's lost that's in our city, and we're a big family in our city, in North Port. And we are definitely going to do whatever we can to help the family find this missing daughter," one protester told Fox News.
Other protesters chanted outside the Laundrie residence, "Where's Gabby?"
Elsewhere in the neighborhood, a "Where is she?" was posted onto a stop sign, according to Brian Entin on Twitter.
"WHERE IS SHE" posted on a stop sign earlier today down the street from Brian Laundrie's parents house in North Port, Florida. pic.twitter.com/sPwA0nvIEl

— Brian Entin (@BrianEntin) September 16, 2021
The Moab Police Department in Utah released officer bodycam footage showing police interacting with Laundrie and Petito after a witness called 911 to report an altercation between the couple on Aug. 12, Law Officer reported.
"The driver of the van, a male, had some sort of argument with the female, Gabbie," a responding officer wrote in a report, referring to conversations he had with Petito, Laundrie, and a witness.
"The male tried to create distance by telling Gabbie to go take a walk to calm down, she didn't want to be separated from the male, and began slapping him," the report said. "He grabbed her face and pushed her back as she pressed upon him and the van, he tried to lock her out and succeeded except for his driver's door, she opened that and forced her way over him and into the vehicle before it drove off."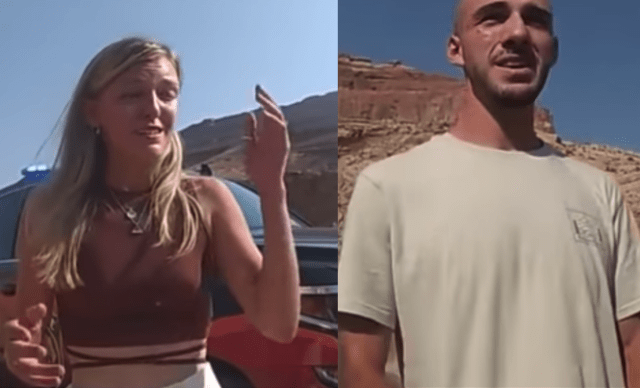 Police interaction with Laundrie and Petito occurred several weeks before the woman was reported missing by her mother. The video shows Moab officers talking to a visibly distraught Petito – and Laundrie – once they stopped the couple in their white van, according to ABC7.
Responding officers separated the couple before they each described the incident that prompted the 911 call, the station added.
An officer wrote, "It was reported the male had been observed to have assaulted the female," but later documented that "no one reported that the male struck the female."
However, their first observations after the van was stopped showed Petito was "crying uncontrollably" in the passenger seat.
One of the responding officers said the incident can be "more accurately categorized as a mental/emotional health 'break' than a domestic assault," and that "no significant injuries" were reported.
Share and speak up for justice, law & order...